Learn All About Coal Tar Shampoo With This Comprehensive Guide.
Navigating the World of Coal Tar Shampoo
Coal Tar, is a cosmetic ingredient that has become the talk of the town these days. But have you ever thought about what made this ingredient so famous? Well.. the benefits and varied uses of the shampoo made it famous. The ingredient effectively treats skin conditions such as inflammation, itching, scaling, etc.
Now you must be wondering what exactly coal tar is. Coal tar is black coal having a tar-like substance which is called asphalt. It is used in both skincare and hair care products. And with the rising graph of skin-related concerns, coal tar products are frequently being prescribed by dermatologists.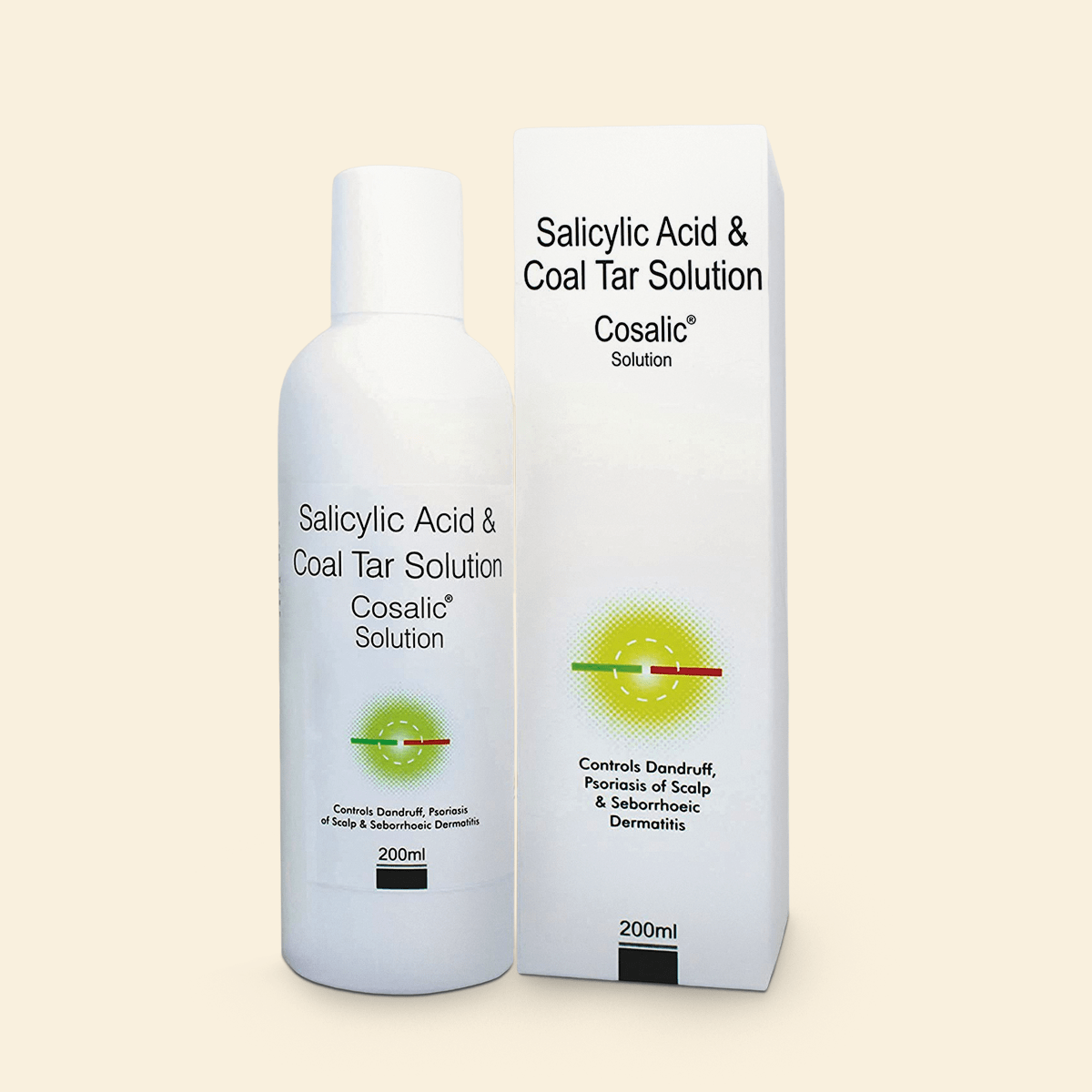 Coal tar shampoo might not sound glamorous like other fragrant shampoos which most people get attracted to without knowing the fact that such products contain a high amount of chemicals. Coal tar shampoo has been known for decades as a proven solution to treat various scalp-related concerns. Whether it is dandruff, seborrheic dermatitis, scaly and itchy scalp, or any other concern, 
Through this comprehensive guide, we'll explore the benefits, ways to use, and potential side-effects, if any of the coal tar shampoo. 
Why Coal Tar Shampoo for Hair?
The varied benefits it offers make coal tar shampoo a critical part of the hair care regimen for persons facing scalp-related issues.
An effective cure for stubborn dandruff-Coal tar shampoo is an effective remedy dermatologists suggest for relief from itchy and flaky skin. It makes skin shed the dead skin cells present on the top layer and also slows down the growth of skin cells. This effect further decreases scaling and dryness.
Relief from the itchy scalp- Cosalic coal tar shampoocontains the blessed ingredients which are known to soothe the itchy scalp which is the cause of dandruff and hair fall. The combination of salicylic acid and coal tar will heal the varied scalp-related issues, keeping hair problems at bay.
Anti-fungal properties- Cosalic coal shampoo is formulated for scalp conditions. It is dermatologically tested to treat itchy, scaly, flaky scalp. Its anti-fungal properties make Cosalic coal tar shampoo an effective solution for treating fungal infections on the scalp.
Long-lasting effect- Cosalic coal tar shampoo will have a long-lasting effect. You will start noticing a positive change just after the first wash. The shampoo will provide long-lasting effects on scalp conditions.
Steps to use this shampoo
Coal tar shampoo is generally used to remove oils and scalp residues. It is proven to be effective at treating dandruff and seborrheic dermatitis. It can be applied topically to the skin as a Treatment for dandruff and scalp conditions like itchy scalp, flaky scalp, etc.
For relief from psoriasis on the scalp, use Cosalic coal tar shampoo on a regular basis. It contains coal tar, a natural solution that aids in improving skin conditions, including relieving itching and redness. Additionally, its antimicrobial properties are effective in fighting scalp infections.
To properly use the coal tar shampoo, start by applying a small amount to your scalp and massaging it into a lather. Rinse it off with warm water and then use a high-quality moisturizing shampoo for best results.
Takeaway
To sum up, coal tar shampoo offers numerous benefits that go beyond what is traditionally expected. This exceptional formula, derived from natural sources, serves as a versatile and effective solution for various scalp-related issues. Its anti-inflammatory, antifungal, and soothing properties provide relief from itching, flaking, and redness, creating a healthier scalp environment.
Additionally, coal tar shampoo's ability to slow down the excessive production of skin cells helps manage conditions such as psoriasis and dandruff. Coal tar shampoo is a valuable ally in achieving vibrant, comfortable, and well-nurtured hair and scalp. It is a testament to the harmonious blend of science and nature in the realm of hair care. By choosing coal tar shampoo, you're not only treating your hair but investing in your overall well-being and self-confidence, one healthy scalp at a time.