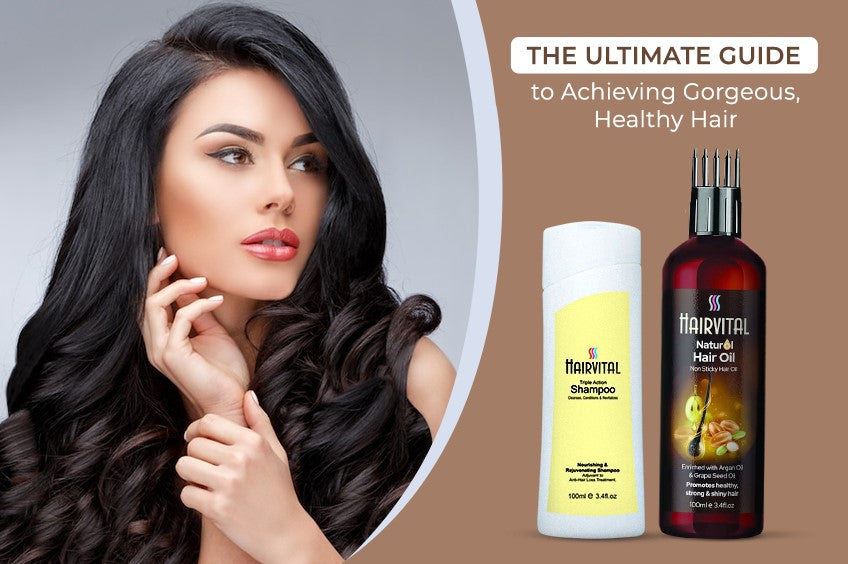 The Natural Remedy Revolution: How Shoprythm Hair Care Products are Transforming Hair
Today, the world is shifting towards adopting natural remedies and products in different aspects of our lives. This shift is because of the rising usage of chemicals and adulteration in everything we consume or use, be it any food product or any personal use product. This revolution has also made its way into the realm of hair care, with more and more individuals seeking healthier and more sustainable solutions for their hair. Shoprythm, an established name in the beauty industry, has emerged as a leader in this movement, revolutionizing hair care with our range of natural hair care products. Rising environmental pollution, unhealthy lifestyle patterns, and excessive use of hair styling products take away hair's natural shine and beauty, leaving them rough and damaged.
Read on to explore how our hair care products are transforming hair and revolutionizing the industry.
The key factor contributing to our success is the commitment of using natural ingredients in every hair care product we manufacture. Gone are the days when harsh chemicals and synthetic additives were considered necessary for achieving desired results. We have proven that nature holds the secret to healthy and beautiful hair. Our products harness the power of essential oils, and herbal remedies, carefully picked to provide nourishment and promote hair health.
Our dedication to sustainability and eco-friendliness sets us apart from conventional hair care brands. Our products are crafted with ethically resourced ingredients, ensuring minimal impact on the planet. By opting for organic ingredients and sustainable packaging, we aim to promote a greener future along with enhancing hair health. Our commitment to both personal well-being and environmental consciousness has garnered us a loyal customer base, who appreciate our values.
Here are our top picks for healthy and problem-free hair-
Hair care oil -  If you are facing conditions like dandruff, hair fall, itchy scalp, or frizzy hair, then Hairvital Naturol hair oil is the best solution for you. Packed with the goodness of natural essential oils this hair oil is proven to nourish your scalp and strengthen your hair. By locking the natural moisture of the hair it makes them silky and treats dry & brittle hair even from heredity. This is also recommended to be the best hair regrowth oil. Massaging your scalp with this oil nourishes your hair with the goodness of natural ingredients from roots to tips, thus promoting healthy hair and scalp. 
Hair Shampoo- Based on your unique hair care requirements, you can pick any from our range of shampoos. Opt for Hairvital shampoo if you are facing issues like hair fall, damaged hair, etc. And if you are facing issues with dandruff and scalp conditions, get your hands on our Cosalic coal tar shampoo. 
Don't forget to condition your hair. Conditioning is an important step that not only helps detangle hair but also locks in moisture and nourishment into the hair. Apply Hairvital Xtracare anti-hair fall conditioner to your hair to improve hair texture, and protects the hair from environmental damage. It contains the goodness of keratin and biotin and hence helps repair damage and fights frizz and helps in reducing split ends.
For healthy and beautiful-looking hair, it is vital to invest in natural hair care products that are chemical-free, dermatologically tested, and won't have any negative impact on the ha ir quality. With regular use of our natural hair care products, you can experience see a healthy transformation of your hair.