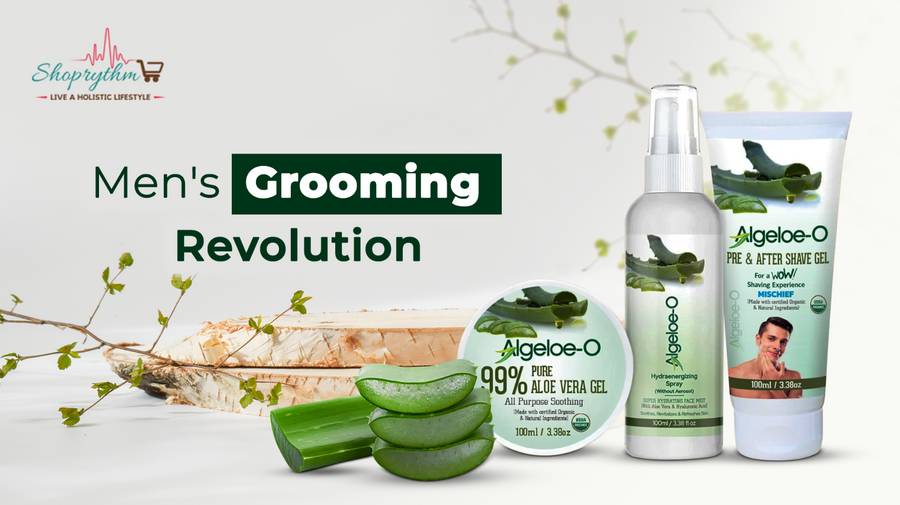 Gentlemen, It's Time to Upgrade Your Skincare: Must-Try Products for Men
Excuse me! Yes you, are you tired of boring and monotonous skin care products? Who are we kidding? If you are out here reading this, of course, you are. Skincare is a tricky terrain to deal with. Every skin type is different, every season is distinguished, and every goal is varied. To get that beautiful, flawless skin, one has to stay on routine constantly, maintain a healthy diet, and follow a clean lifestyle, but even then one might fail to get that desired look.
The skin of men is different, and it's not a taunt. Being accustomed to harsher weather and outside environment, it takes distinguished products and greater efforts to make a change to the skin appearance and what requires increased attention is the products one invests their time and money in. Read along as we traverse through various skin care products for men that you absolutely must try for healthy skin.
Face and body creams or gels
While face and body creams are nothing new to contend with, in the artificial world we live in regular creams and gels are filled with artificial chemicals that are not only harmful to your skin but can also deteriorate it in the long run. The best fairness creams for men are made of organic ingredients and natural ingredients that help enhance your natural glow.
Hydrating face sprays
Face sprays are the new normal for re-energizing your face care routine. Characterized by soothing sensation and volatile inputs, face mists and sprays can give you a boost of radiance to help you shine through the day without any dullness. And to top it all off, unlike face washes, face mists are easy to carry and apply.
Post-shave gels and creams
Shaving is a process that gets rid of facial hairs from the face surface but in the quest of doing so with blades in contact with skin, one can notice the development of rashes and skin darkening over a period of time. Post-shave gels that are infused with the goodness of aloe vera, witch hazel, and ethanol not only prevent skin darkening but also get rid of incoming bacterial deposition on freshly shaved skin.
While securing all of the above products is rather easy, ensuring that they work in sync is something one cannot comment upon. If you are looking to invest your time and money in products that complement each other, check out the grooming kit for men presented by Shoprhythm and give yourself the gift of healthy skin this season.