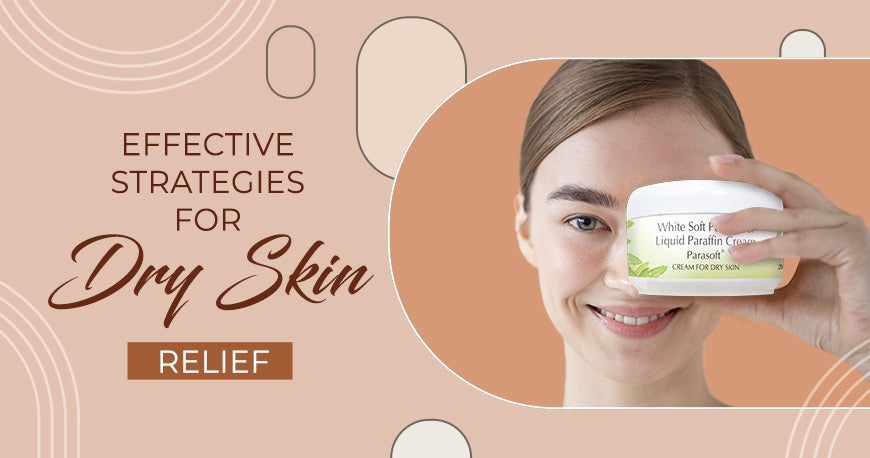 Summer Skincare SOS: Effective Strategies for Dry Skin Relief
Journey From Dry to Dewy
Dry skin conditions can be a stubborn and troublesome issue, and when connected with the scorching heat of the summer season, it can become even more challenging to manage.  With the constant rise in temperature, the hot and humid weather can deprive the skin of its natural moisture, leaving it feeling dehydrated, tight, and uncomfortable. Excessive exposure to heat and hot weather conditions can damage the skin or make skin dry, itchy, and flaky. 
Ultraviolet (UV) radiation also damages the skin and depletes its natural oils, leading to dryness and flakiness. Further, spending time in air-conditioned environments, such as offices or cars, also contribute to the problem by drying out the skin even more. Spending too much time in swimming pools to beat the heat can be another reason behind dry skin during summer, as the Chlorinated water steals the skin's natural pH, making the skin dry and dehydrated. 
Unlocking Effective Strategies for Dry Skin Relief
Hydration is the key to managing dry skin in the summer. To combat dry skin conditions you must adopt a diligent skincare routine that focuses on hydration and defense. 
Let's start with our face which is the most exposed body part and prone to dryness. Washing the face with soap and cleansers containing chemicals can damage the skin's natural pH making the skin dry. To protect skin from dryness, opt for a mild and natural face wash that is gentle on the skin, has hypoallergenic properties, and is dermatologically tested, to keep skin hydrated and supple. 
NO Hot Water Baths! Hot water tends to absorb moisture out of the skin making the skin dry. It is suggested to have a cold water bath, as it will benefit you by keeping the skin temperature down in summer, preventing dryness, itchiness, and dehydration.
A strict & Healthy skincare regimen for Summer. Stick to your skincare regimen and follow it wholeheartedly. Moisturize immediately after the shower. Opt for the best moisturizer for dry skin. Always wear sunscreen, whether you are going out or staying in the house, sunscreen is a must-have for everyday skincare regimen. 
Stay Hydrated! We frequently feel thirsty during summer and to satisfy the thirst water is the best. Don't go for flavored drinks or other coolants too much. Drink more water as it will benefit keeping skin hydrated from within. Drink atleast 8-10 glasses of water daily and see visible changes in your skin's health.  
Some other ways to cope with dry skin conditions during summer are to follow and eat a balanced diet, use topical home remedies, and use gentle and fragrance-free skincare products. Wear soft and non-irritating light clothes. 
Revitalize and Rehydrate with Parasoft
Manage summer skin dryness with Parasoft's best moisturizer for dry skin, Skin care combo, and other skincare products. The complete range of Parasoft skincare products is hypoallergenic, dermatologically tested, and contains all-natural ingredients for the best results. All products are paraben-free, sulfate-free, and don't contain any harmful chemicals. 
Dry skin issues during summer are very common, because of extreme heat and water loss. But by following the right steps towards moisturizing and hydrating your skin and using the right skincare products, you can prevent your skin from going dry in the heat.

You May Also Like -