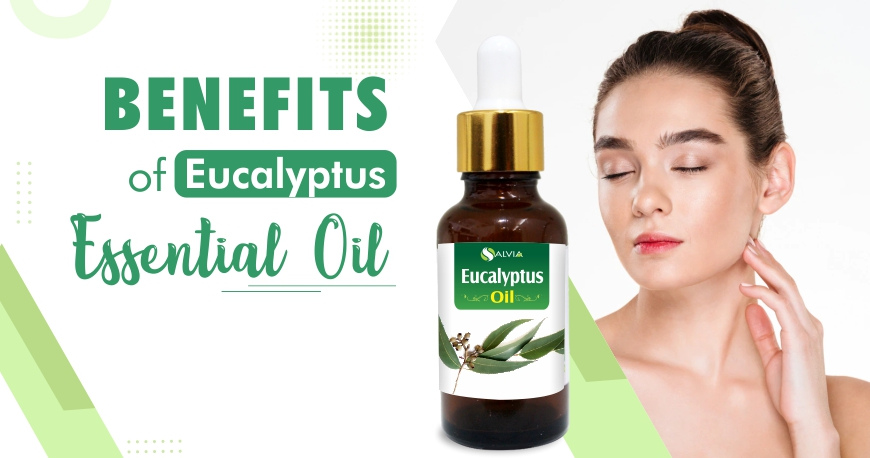 Benefits of Eucalyptus Oil
Like most people, you probably use various products to get your daily dose of vitamins and minerals. But have you ever considered using essential oils? Essential oils are made up of compounds which have been extracted from plants, and they offer a wealth of health benefits.
Eucalyptus oil is extracted from eucalyptus leaves and stems. The oil contains many volatile compounds that give it its characteristic aroma. Eucalyptol is one of these oils. It is found in high concentrations in the leaves and twigs of the eucalyptus tree. This compound is responsible for the distinctive smell of eucalyptus.
Eucalyptus Oil is one of the most versatile oils around. It can be used for several different purposes, making it an extremely popular item in your home. The most common use for Eucalyptus Oil is to treat respiratory problems, such as bronchitis, asthma and allergies. It also has antibacterial properties, which means it can be used to treat wounds or infections on the skin. Eucalyptus Oil also has several household uses too, including as an insect repellent and general cleaner.
This article will explore some of the most popular essential oils and discuss the best ways to use them.
Top 10 Useful Kitchen Items You Should Have
1.Benefits of Eucalyptus Oil for Skin
Eucalyptus oil is a plant-based oil with many benefits for the skin. Here are five of the most notable:
Eucalyptus oil can help relieve inflammation and pain. It is a natural anti-inflammatory agent that can soothe irritated skin.
Eucalyptus oil can help clear skin congestion and improve lymphatic fluid flow, which helps detoxify the skin.
Eucalyptus oil is also a natural bactericide and fungicide, meaning it can help fight against acne and other skin conditions.
Finally, eucalyptus oil is a natural sunscreen that can protect the skin from the sun's harmful rays.
Besides its beauty benefits, eucalyptus oil has many therapeutic uses for adults and children. For example, it can be used as a treatment for colds, sinus infections, and asthma symptoms.
2.Eucalyptus Oil Benefits for Hair
Eucalyptus oil's benefits for hair are endless. Eucalyptus oil is beneficial for your skin and can also be used on your hair to give it an extra boost of shine and nourishment.
Eucalyptus oil is great for all hair types, including curly, frizzy, dry, or colour-treated hair. It can also be used with other oils like coconut or olive oil when you want to add extra shine and/or moisture to your locks.
One of the many benefits of using eucalyptus oil on your hair is that it can help to control frizz and add shine. Additionally, it can help to reduce the number of wrinkles in your hair, and it can also help to improve circulation in your scalp.
3.Benefits of Eucalyptus oil in a Diffuser
Adding eucalyptus oil to your diffuser can help improve your mood, clear your head, and promote relaxation. This essential oil has also been effective in reducing anxiety and tension. In addition, eucalyptus oil is known to help improve respiratory health, reduce inflammation, and soothe the skin. Finally, eucalyptus oil is a great choice for freshening any home area. The benefits of Eucalyptus can be easily obtained through inhaling and diffusing.
If you suffer from excessive phlegm production when you get prone to sleep, eucalyptus essential oil provides the dual benefit of relaxing you and relieving your congestion so that you can get the good night's sleep.
4.Eucalyptus Oil on feet Benefits
There are many benefits of using eucalyptus oil on your feet. One of the most common benefits is that it can help reduce cold and flu symptoms. Eucalyptus oil can also help to soothe sore feet and improve circulation. Additionally, eucalyptus oil can help reduce stress and anxiety. Eucalyptus oil is packed with some powerful anti-fungal properties. It treats athletes' feet, thrush, ringworm and other infections. Add a few drops of eucalyptus oil to coconut oil and blend into the affected area.
5.Eucalyptus oil for Cold & cough
If you're looking for an effective way to relieve a cough, adding eucalyptus oil to your arsenal may be a good option. This essential oil is commonly used to treat respiratory issues and has several benefits regarding coughing.
First and foremost, eucalyptus oil can help clear congestion in the lungs. It also has anti-inflammatory properties, which can help reduce the inflammation and swelling accompanying a cold or the flu. Finally, eucalyptus oil has a refreshing scent that can help ease cough symptoms. If you're struggling to control your cold or flu, adding eucalyptus oil to your treatment plan may be the answer you're looking for.
How to use Eucalyptus oil for Cough?
To use eucalyptus oil for cough, add a few drops to a vaporizer or cup of hot water. Alternatively, you can use it topically as a chest, back, and neck rub. Always read the label before using any natural remedy, as ingredients and concentrations vary widely from product to product.
Conclusion
We now understand that Eucalyptus essential oil has been used for centuries as an antiseptic, anti-inflammatory, and expectorant. It also helps relieve coughs and colds. The oil contains many volatile compounds that give it its characteristic aroma. Eucalyptus Oil is a natural oil that has many benefits. It can be used in a variety of ways and has many uses. Eucalyptol or Cineole is an active ingredient that makes Eucalyptus oil the finest to fight against the virus, bacterial infections, or respiratory illnesses. Also, read this Blog- Eucalyptus oil benefits for COVID taken from the sources NCBI and IJPSR.
Apart from this oil there are many Natural Essential Oils that works wonders for your skin & hair.
About Ajay Kakar
Mr. Ajay Kakar is an expert in dermatology with extensive experience. His expertise lies in the realm of essential oils and carrier oils, and he understands how these natural oils can work wonders for our skin and body. With a forward-thinking mindset, he has been a pioneer in introducing groundbreaking skincare products. Mr. Kakar is a dedicated entrepreneur who believes in the importance of focus, vision, strategy, development, innovation, and top-notch quality. His commitment to improving skincare through innovation is truly remarkable.