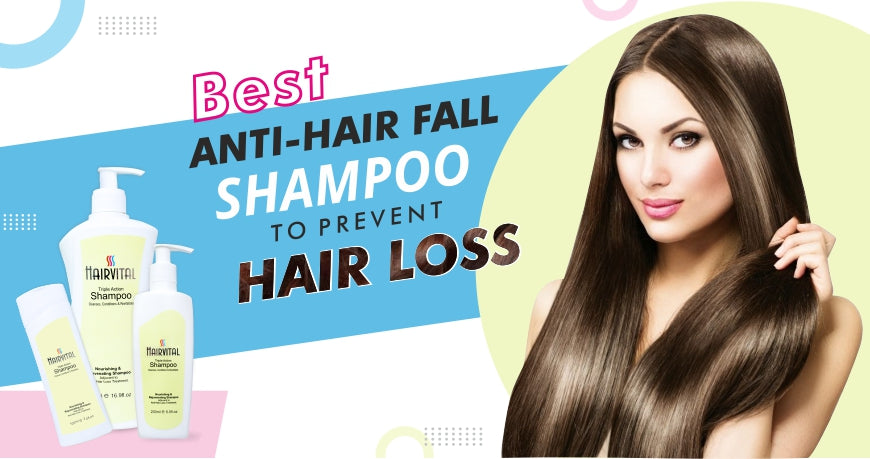 BEST ANTI-HAIR FALL SHAMPOO TO PREVENT HAIR LOSS
Overview
With the increased stress and dramatic changes in our lifestyle, hair fall and hair loss are escalating like a forest fire. Many are still relying on chemical shampoos and hair products for solving their hair fall problems resulting in further damage of hair quality and scalp condition. In the last few years, our native system of Ayurveda has been globally accepted to treat many health and daily life problems, including hair fall.
Hair fall is an undeniably upsetting matter, at the same time a widespread problem to deal with. You might experience hair loss from the early 20s; however, there is a lot of variation from person to person. And when you begin seeking the perfect solution associated with your hair woes – there are always two remedies that come to our mind – oil and the Best anti-hair loss shampoo. In this article, we will gain sufficient knowledge of how you can choose the correct Anti-hair loss shampoo. If you are looking ahead for information on choosing the best oil for hair loss, you can read our hair care blogs on our website.When you go out to buy the Best anti-hair loss shampoo without any preparation, you might go for the wrong product that doesn't go well on your hair care case. So, it is always recommended to go for a short homework before you even spend a hundred bucks or even a thousand for your Anti-hair loss shampoo.
4. Vitamin E:
Pollution, stress, and the use of chemical products impart great oxidative stress on hair follicles making hair strands weak and more likely to get damaged. It is one of the major reasons for severe hair fall. The anti-stress vitamin, i.e., vitamin E helps reduce this oxidative stress from the scalp and maintains a protective lipid bilayer on hair strands for thicker, stronger, and shinier hair. So, if you have the Best anti-hair loss shampoo comprising vitamin E as one of the ingredients, go ahead.
Triple action shampoo for Healthy Hair
Now you have seen the ingredients that have to be present in an anti-hair fall shampoo. This triple-action Hairvital shampoo is enriched with all the above ingredients like Jojoba oil, Glycerin, Aloe Vera, Vitamin E, and Wheatgerm protein. Hairvital shampoo locks in the hair's natural moisture, given the hair a silky texture and shiny appearance, and solves dry brittle hair even from heredity. It arrests hair fall, thereby strengthening the hair roots giving you complete hair care properties.
Still thinking why Hairvital triple action shampoo is your hair fall expert?
Grab a bottle for yourself, be one of our happily satisfied customers, and gift yourself your best version. Flaunt your hair charmingly because you are UNIQUE.
 A Word From Shoprythm
So, these are some of the finest ingredients to be used in an Anti-hair fall shampoo. To make your life a bit simpler and to solve your hair fall problem holistically, we have created the best anti-hair fall shampoo for you to prevent hair fall. Hairvital Shampoo is the best Anti-hair fall shampoo to prevent hair loss recommended by dermatologists.
You May Also Like These Blogs: