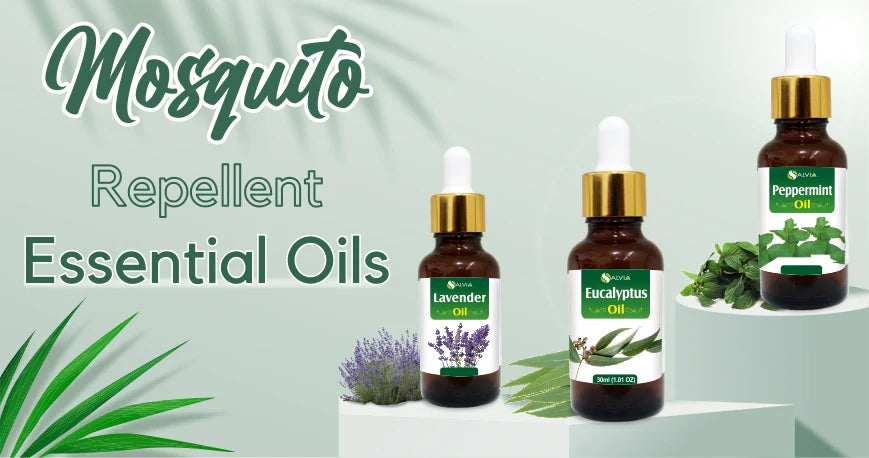 Best Essential Oils to Repel Mosquitoes – Mosquito Repellent Oils
Overview
You cannot respond to a mosquito bite with a hammer, but you can do it by using the Best Essential Oils To Prevent Mosquito Bites – Got the hint? Yes, we are talking about those natural oils that incorporate multiple properties holding – mosquito repellent quality, skincare, haircare, aromatherapy, perfume making, helps to get rid of cold and flu using an inhaler, room fresher using a diffuser, and so on. These are none other than The Essential Oil.
Essential oils (or Eos) are compounds derived from the plants and contain n number of benefits. If you want to dive into the ocean of skincare or haircare properties of EOs, you can have a glimpse into our blog section. In this article, you will get to know the seven best essential oil to prevent mosquito bites Since essential oils are potent, EOs are entailed to dilute with the carrier oil before topical application.
So, along with the chapter on the best essential oil for mosquito bites, you will learn how you can use these oils when applied topically on the skin.
Best Essential Oil to Prevent Mosquito Bites
Mosquitoes are one of the most annoying pests, and we are the one who gets attacked by these pests. Whether we are watching horror series at night at home sweet home or if we are planning to go to the camp, taking a hike, or hanging out in the backyard – these creatures are everywhere!
If we talk about the term mosquito repellent, you might come across hundreds of mosquito repellent spray and mosquito-killing machines. However, if we talk about the natural mosquito repellent  oils– you might get stuck as there are very few in the market! But you can prepare natural mosquito spray at your own house without much trouble using the Essential oils.
7 Best Essential Oil Helps Prevent Mosquito Bites
Here is one of the quick recipes of how to prepare a perfect blend using the best essential oil to prevent mosquito bites–
How to make DIY mosquito repellent/ natural bug spray using Best essential oil to prevent mosquito bites?
Eucalyptus essential oil – 5ml
Cedarwood essential oil – 5ml
Peppermint essential oil – 5ml
Witch hazel – 80ml
Add 80 ml of Witch hazel as your base oil into the empty spray bottle. Once witch hazel is added, you may add 5 ml of each essential oil. Mix it well, and all set! Avoid applying this spray to the children.
Take-Home a Message
Based on multiple studies, DEET is harmful to humans, so what are you waiting for when you have the safest alternative to prepare the best natural mosquito repellent using essential oils! Oils like Citronella, Lemongrass, Cedarwood, Cinnamon, and more – are great for repelling mosquitoes or mosquito bites. Seeking to buy the Best Essential Oils To Prevent Mosquito Bites? You can search the specific oil on the search bar and go ahead! In between, if you have any queries, you can directly ping us via what's app.
You May Also Like These Blogs: