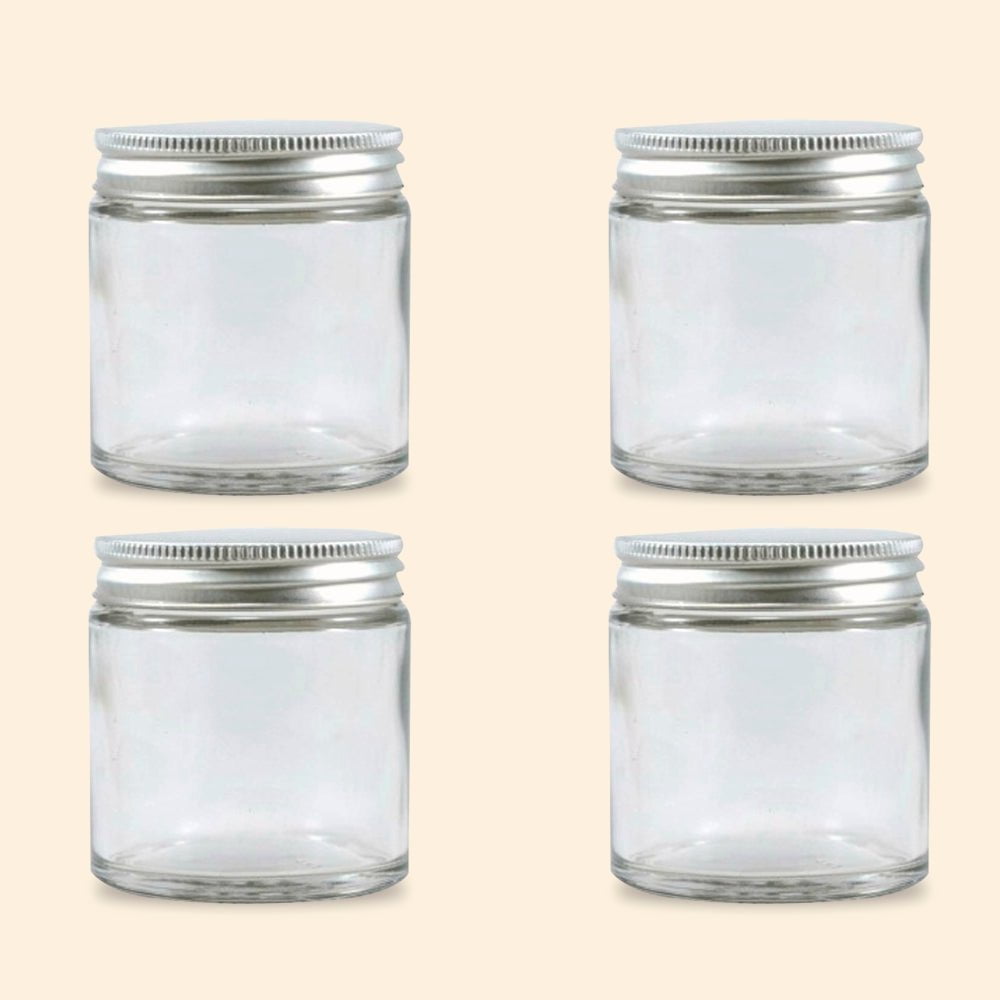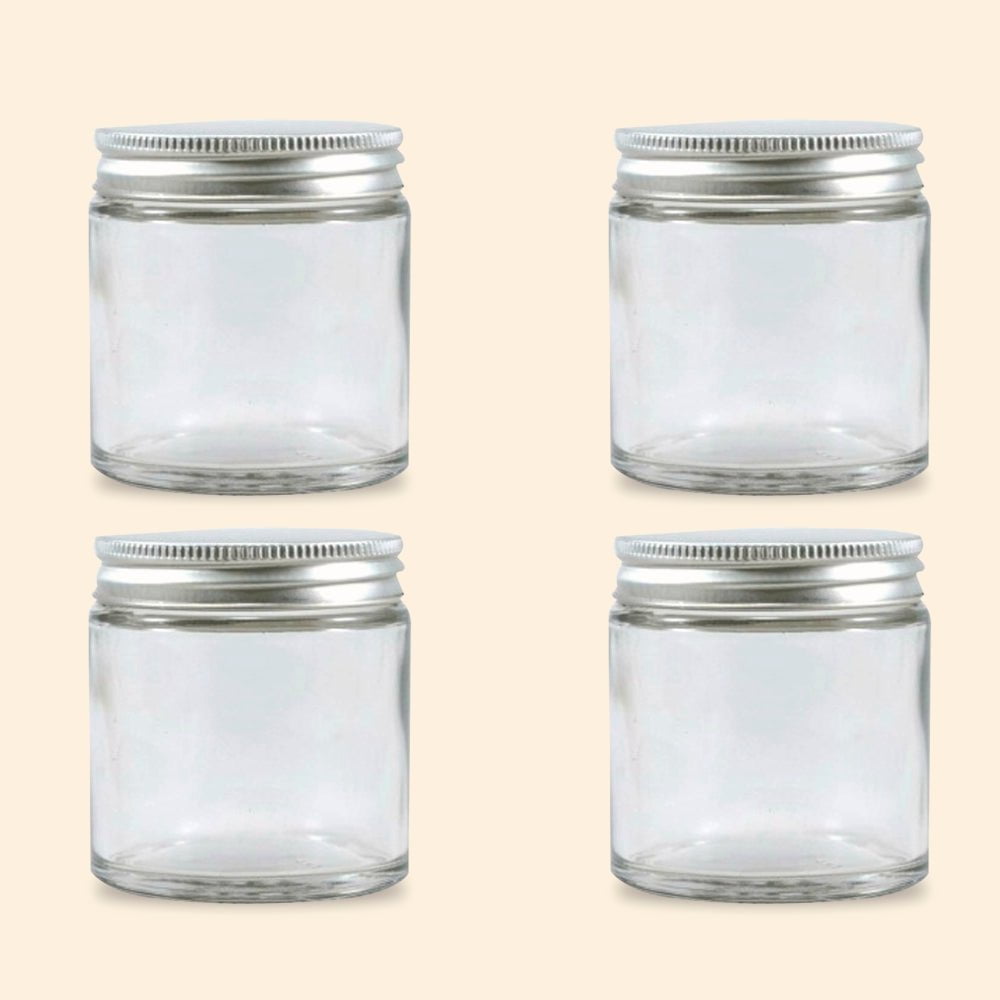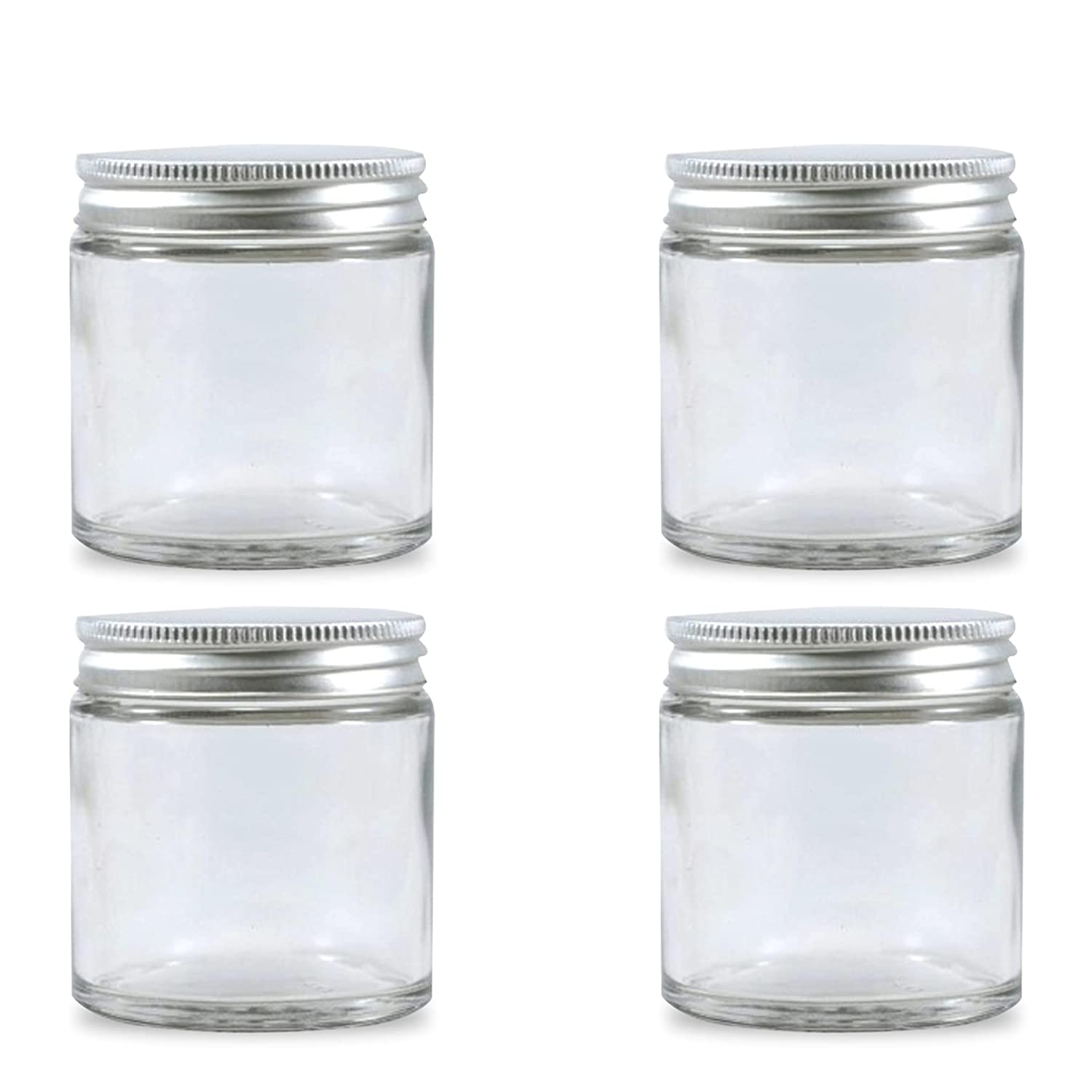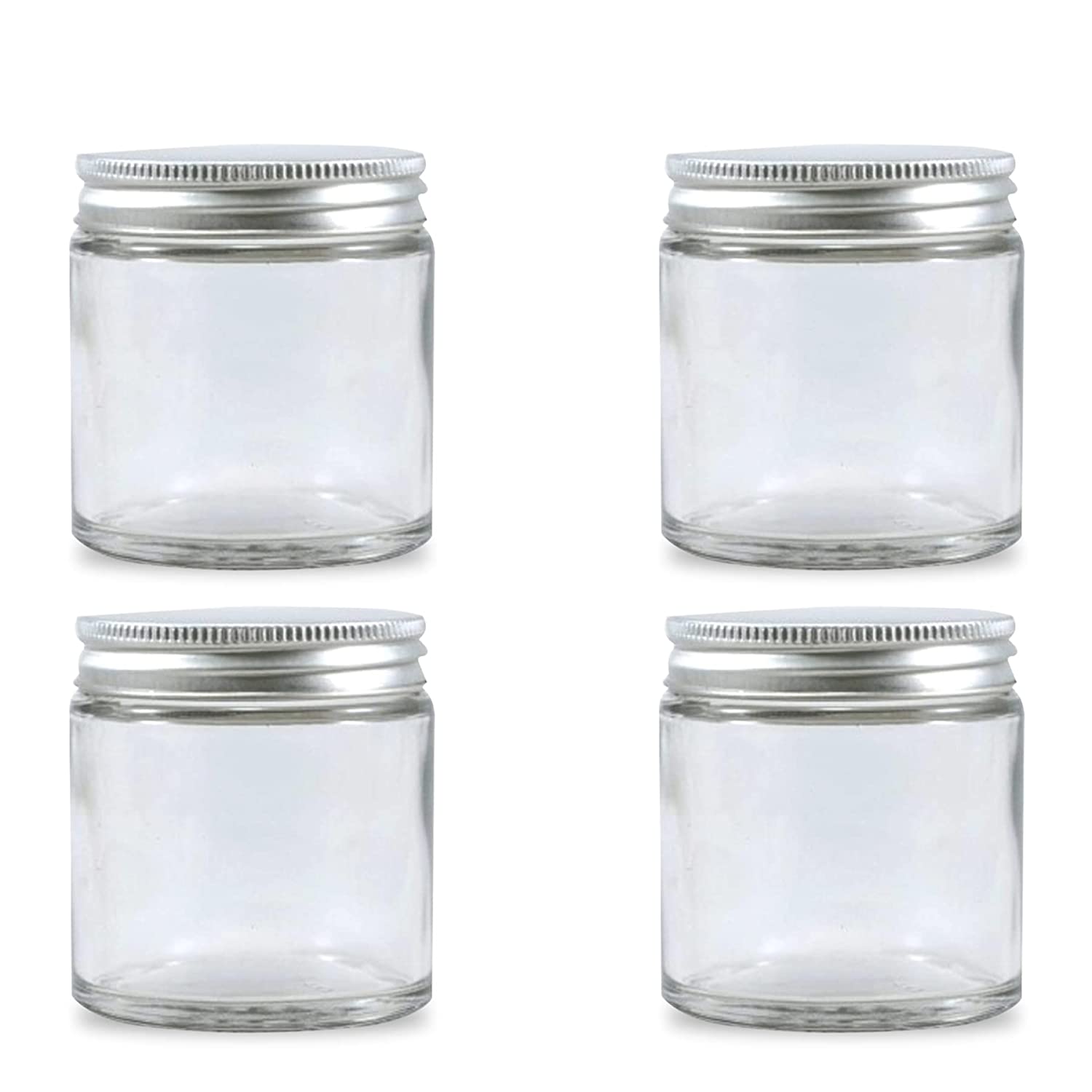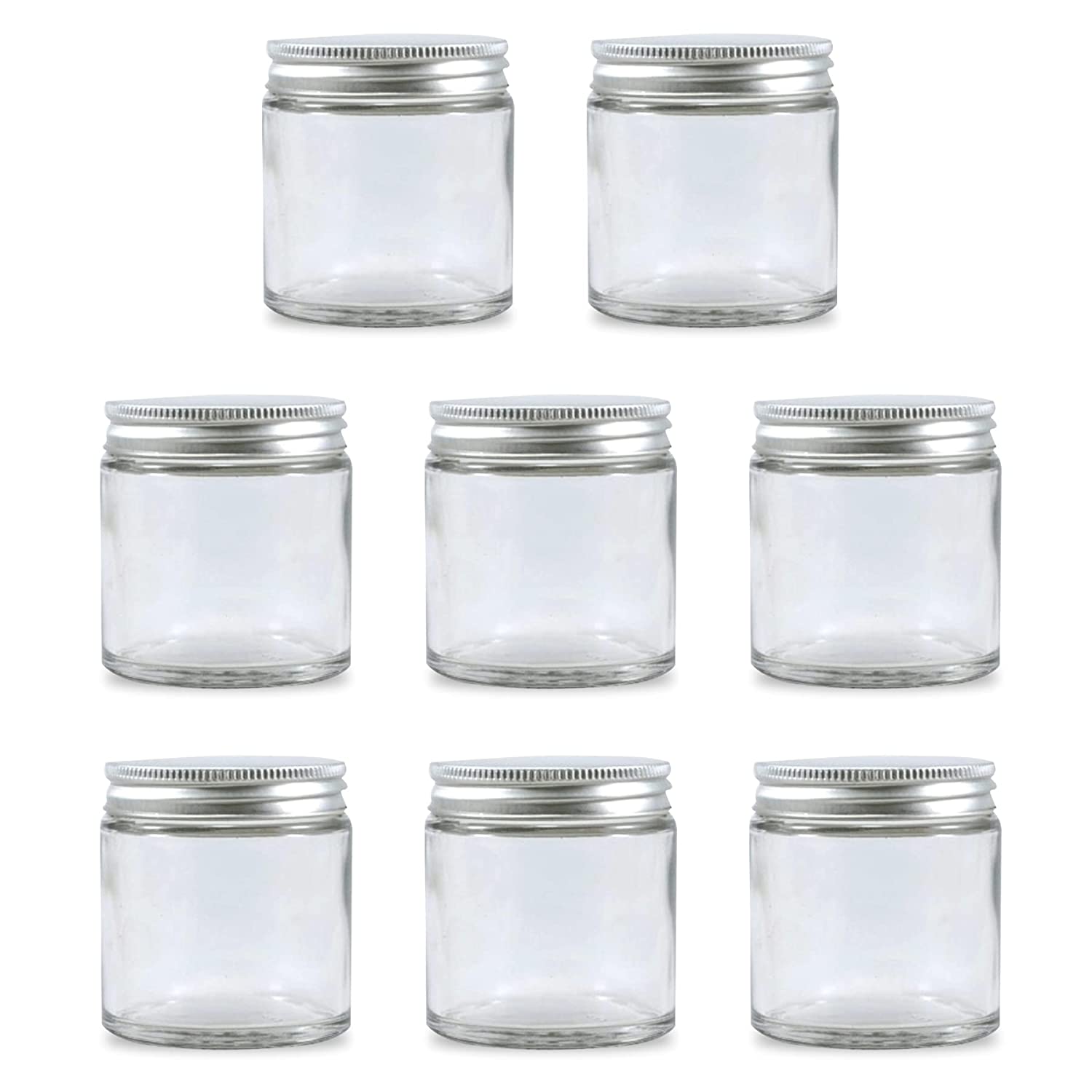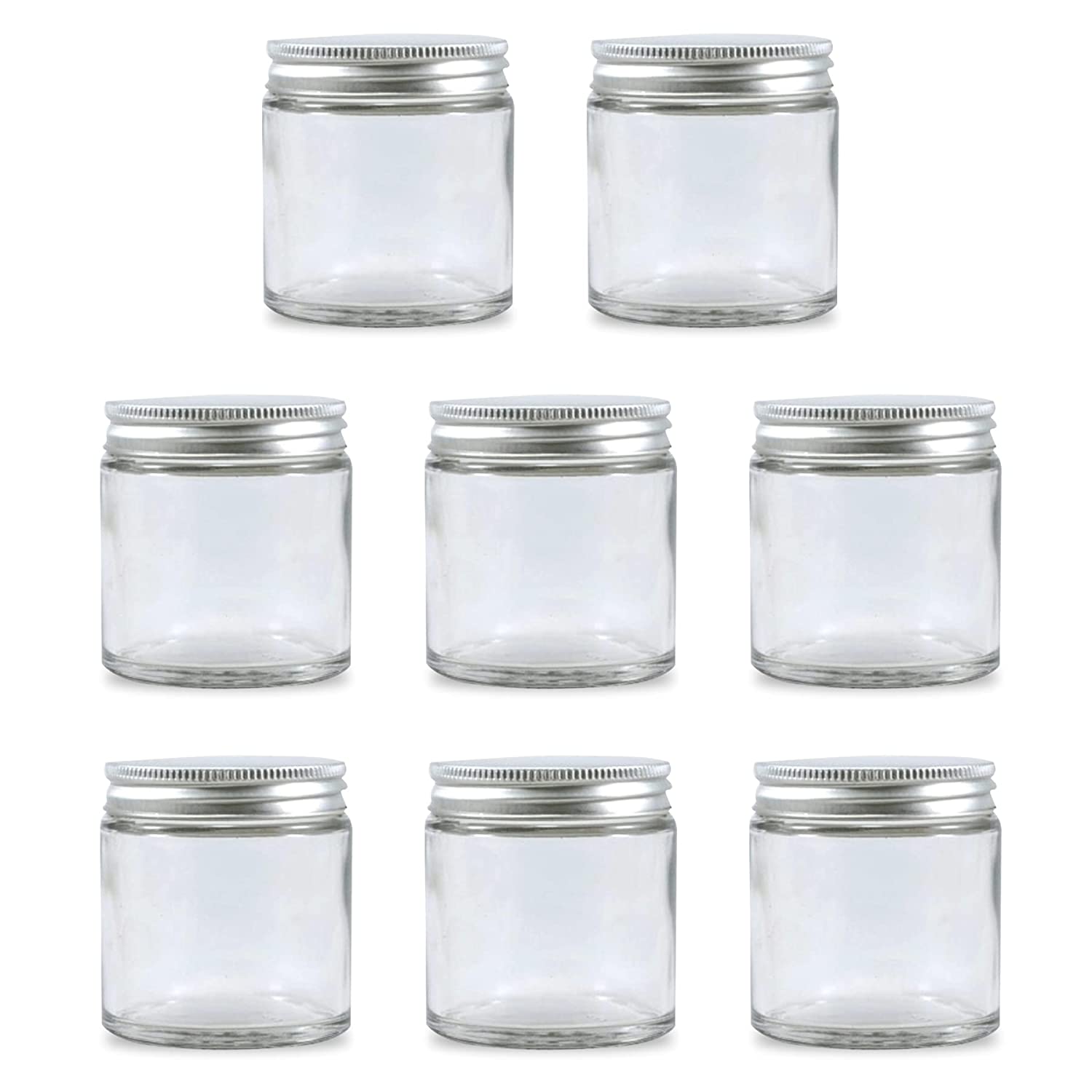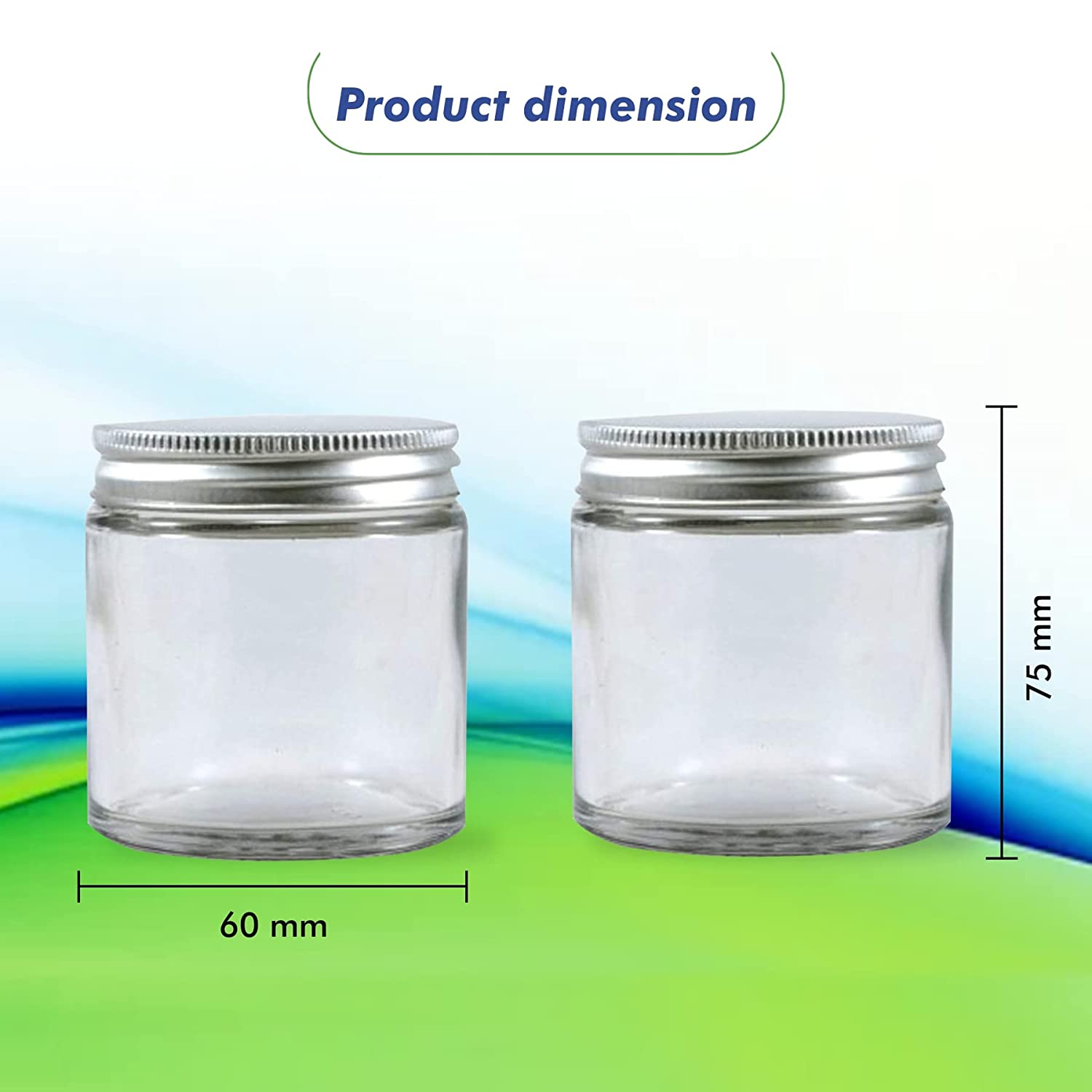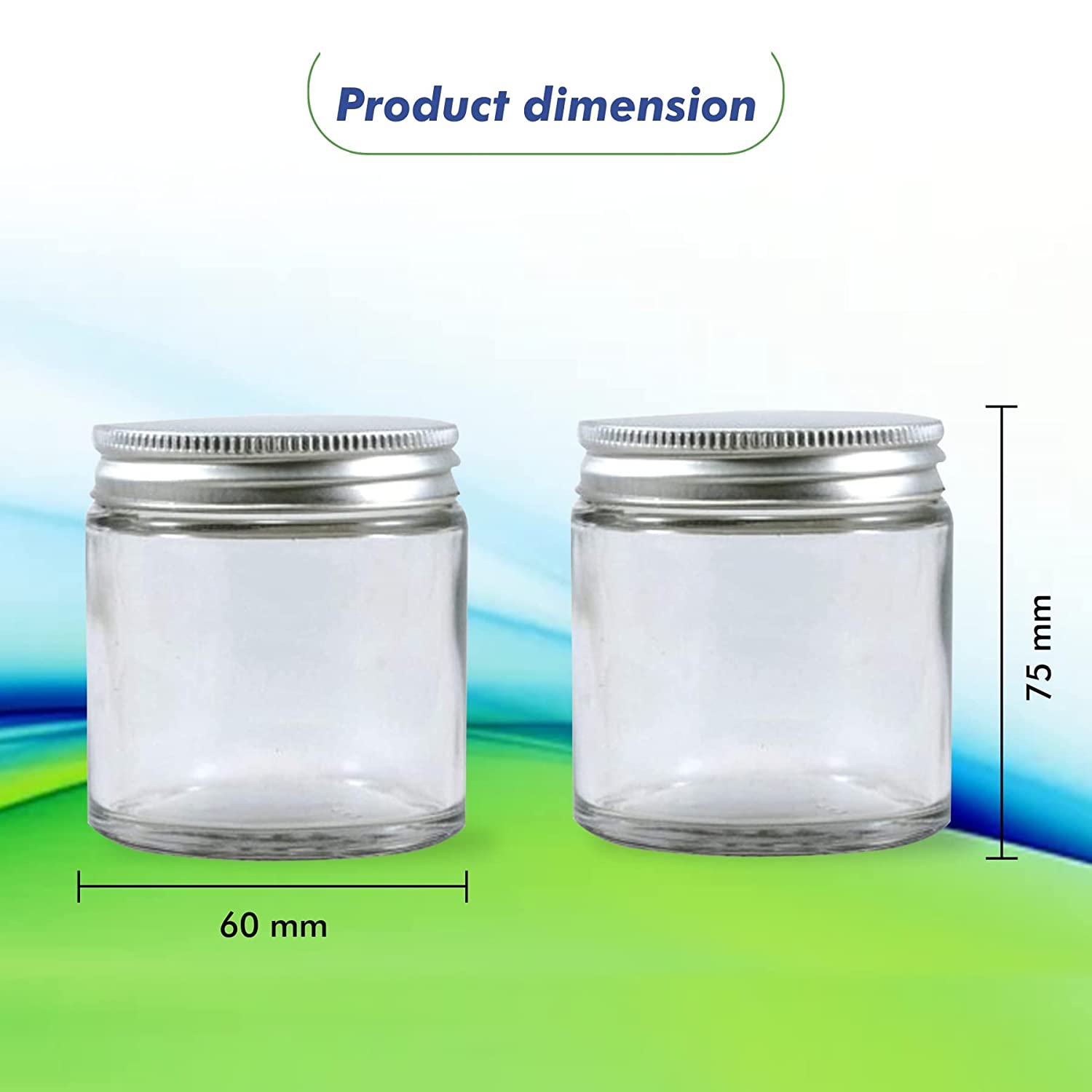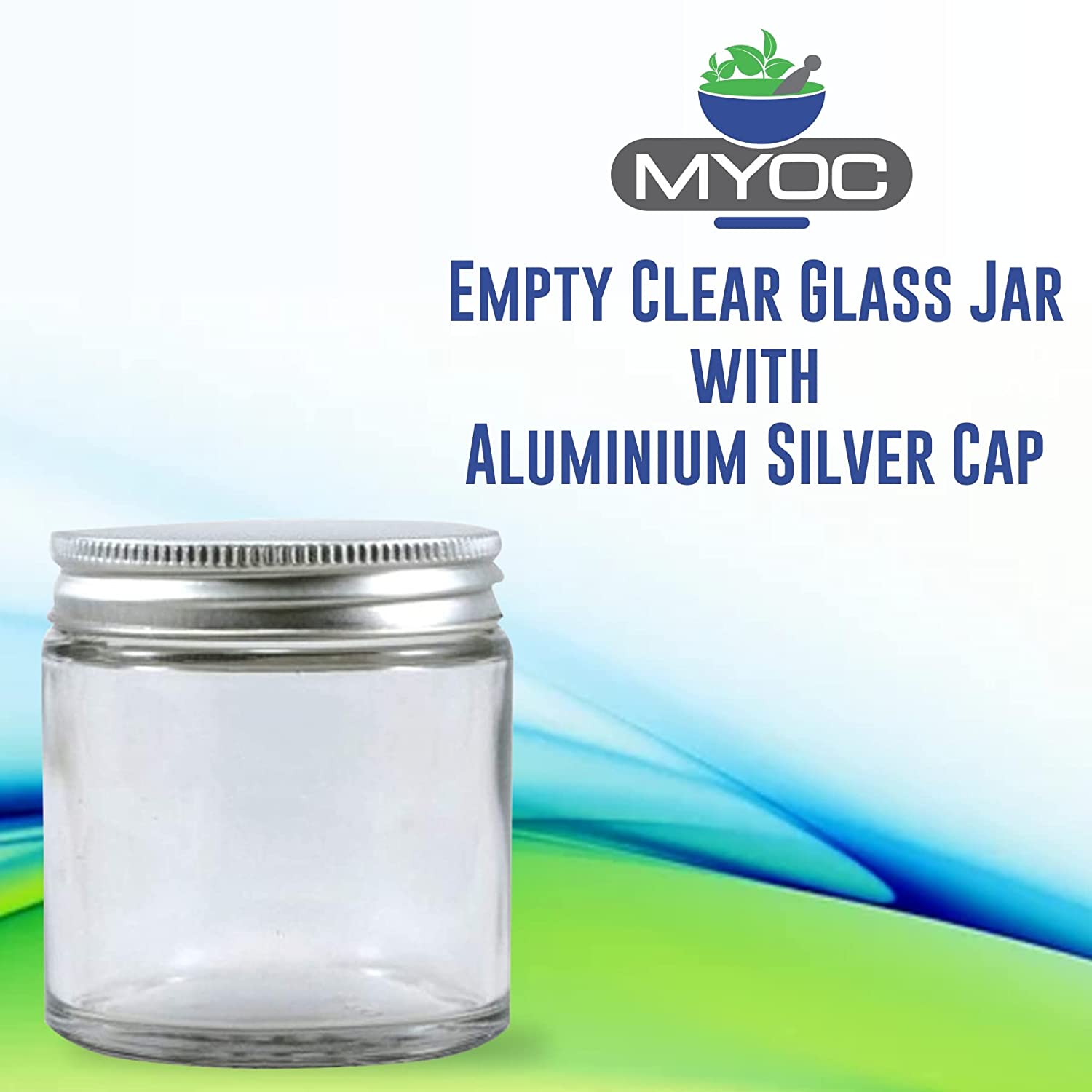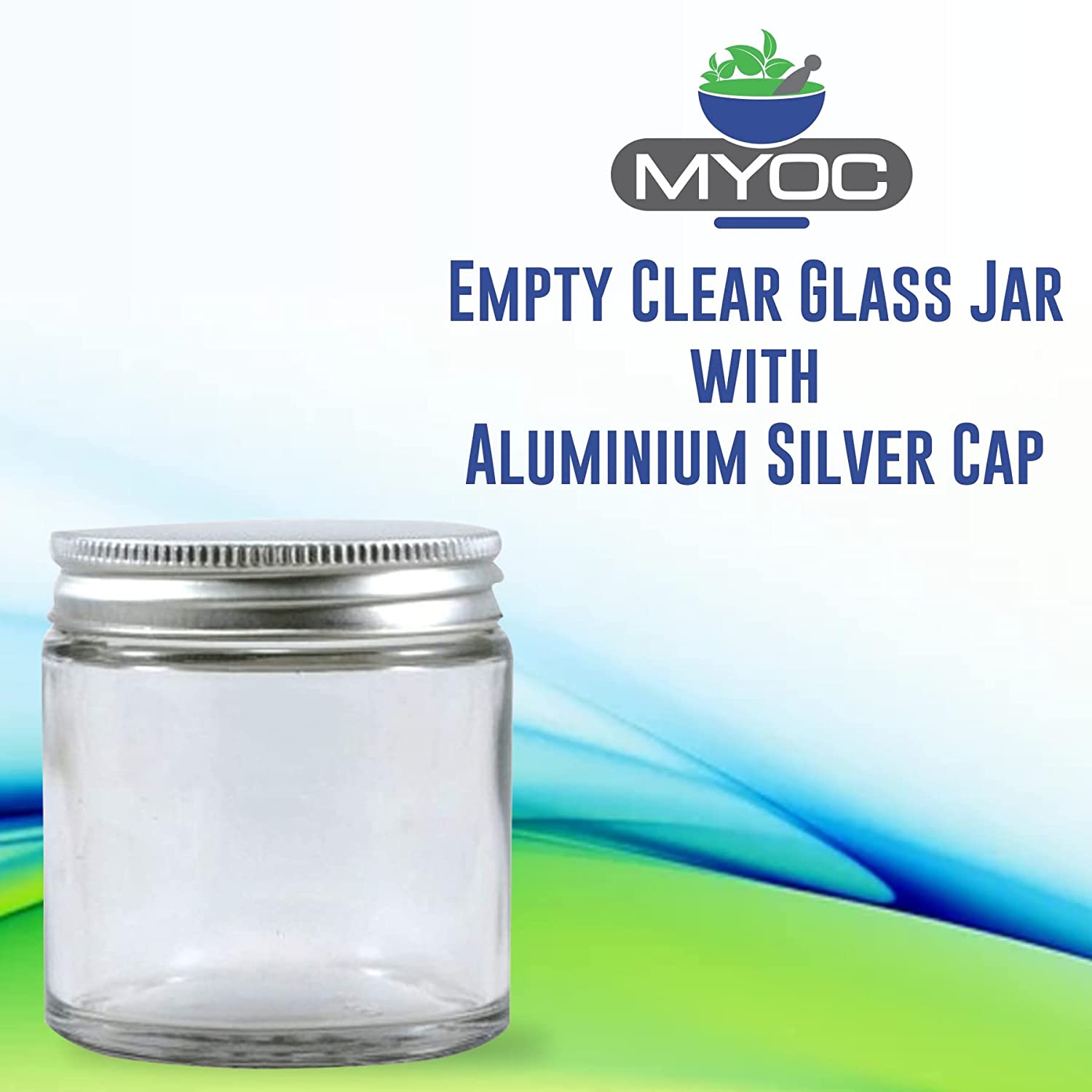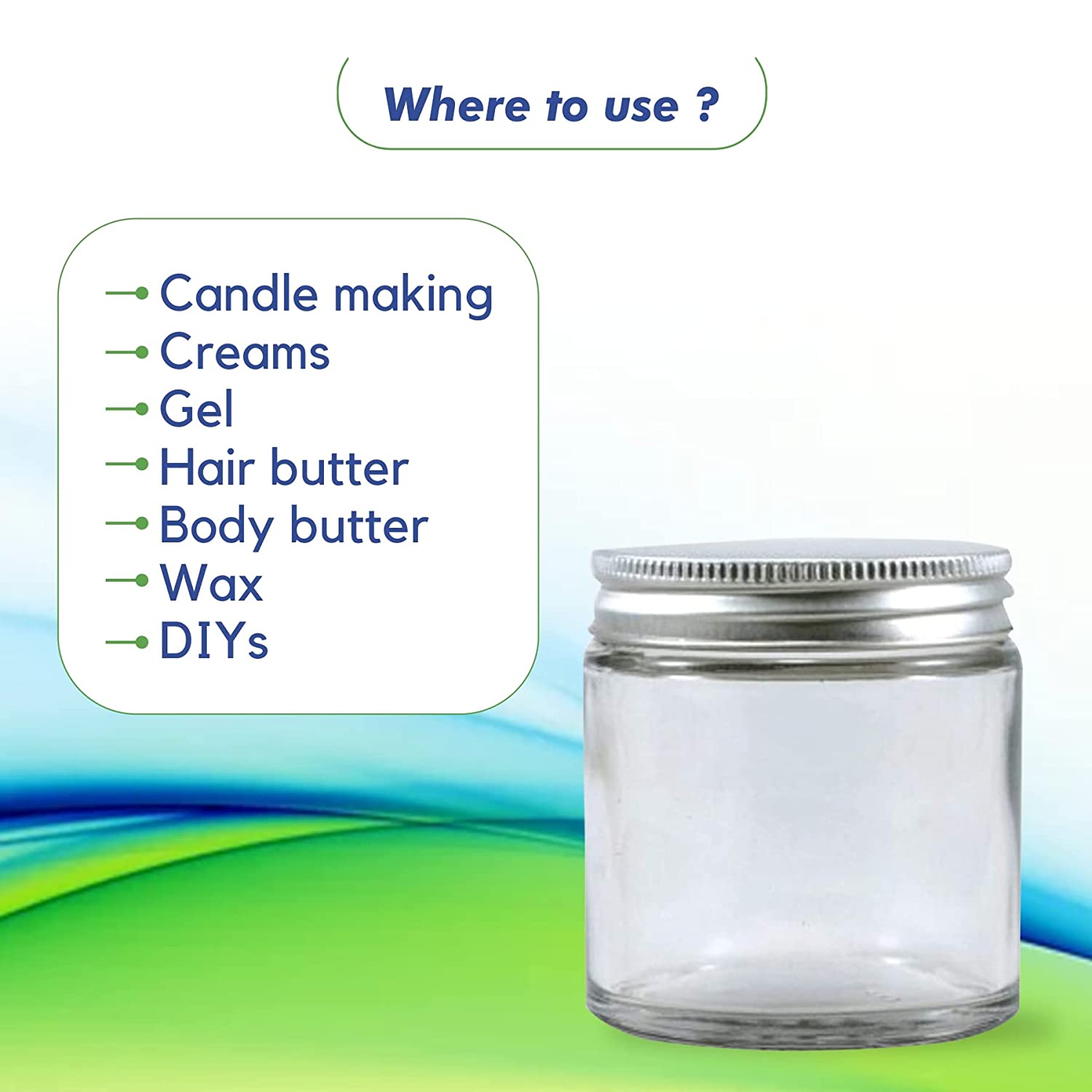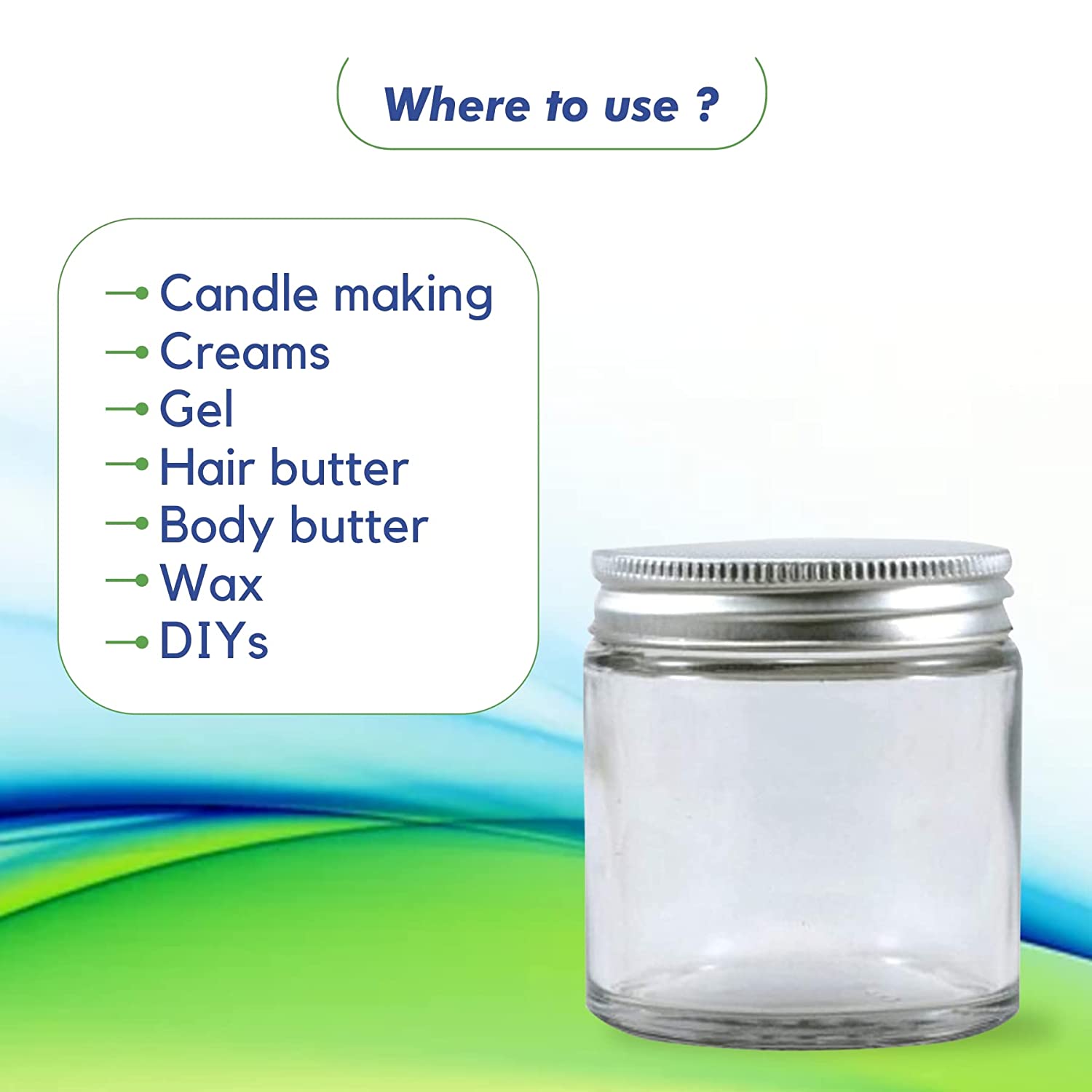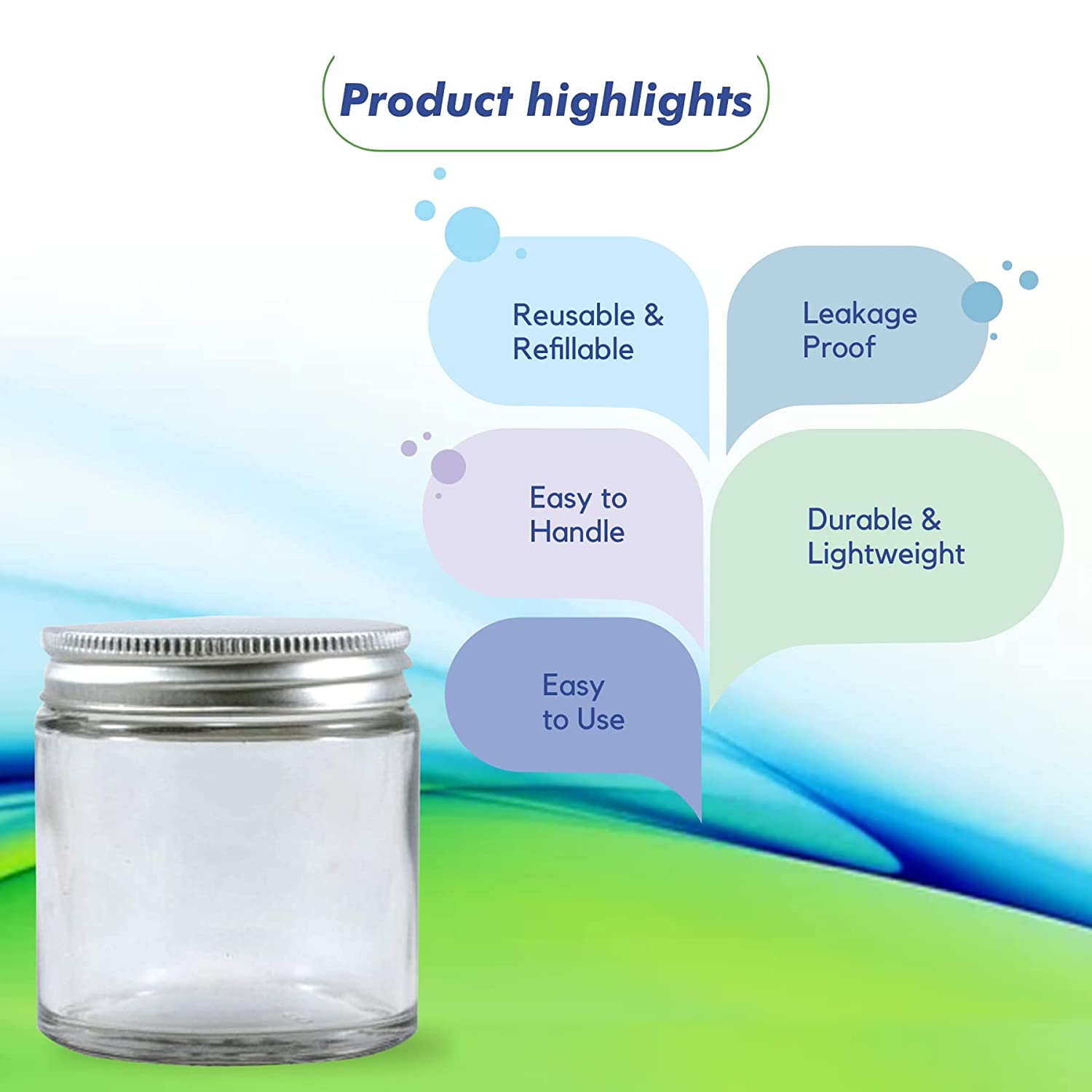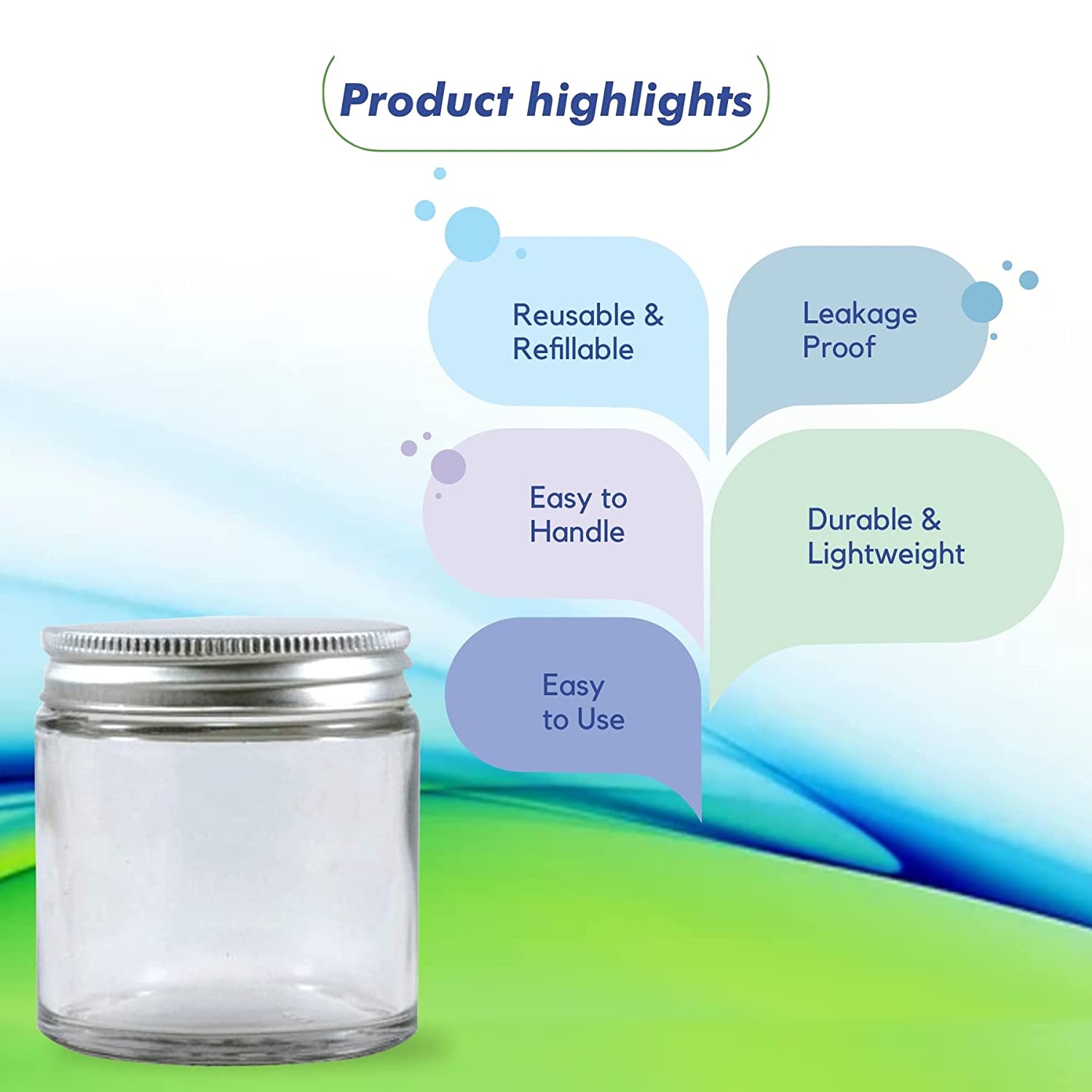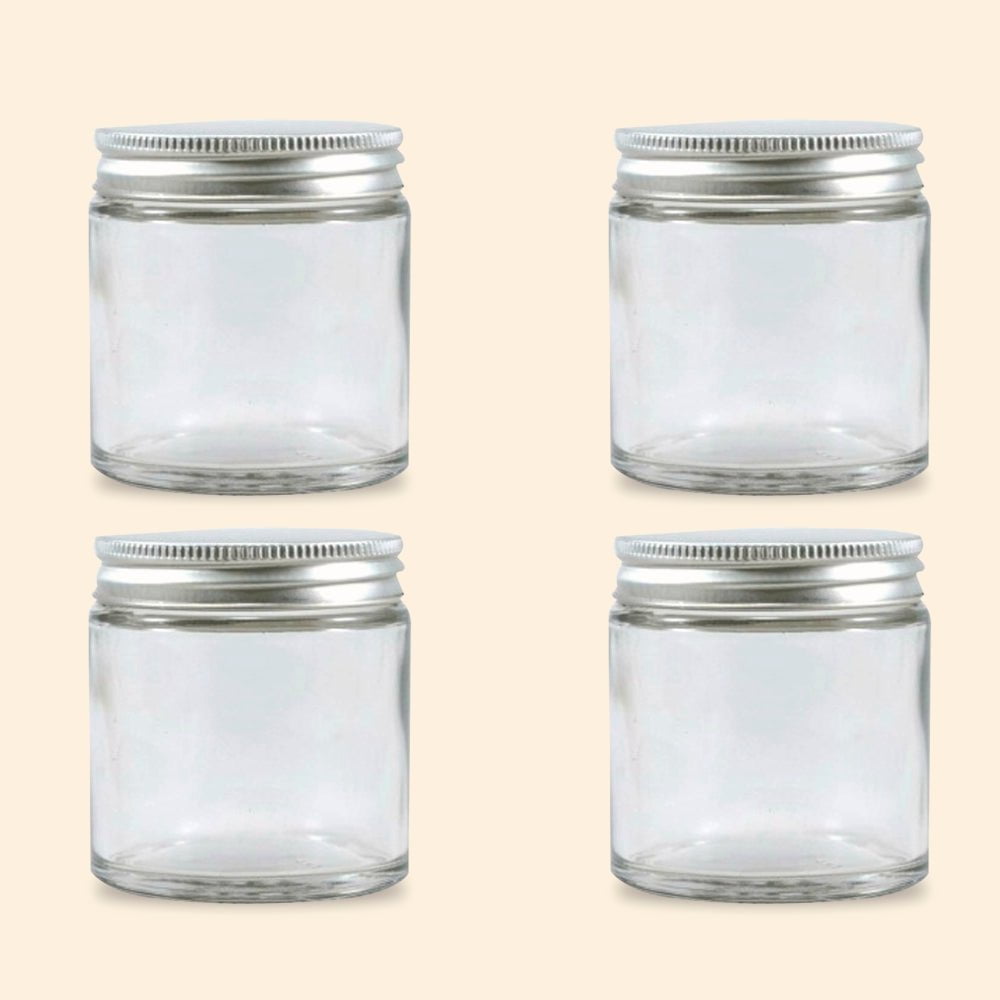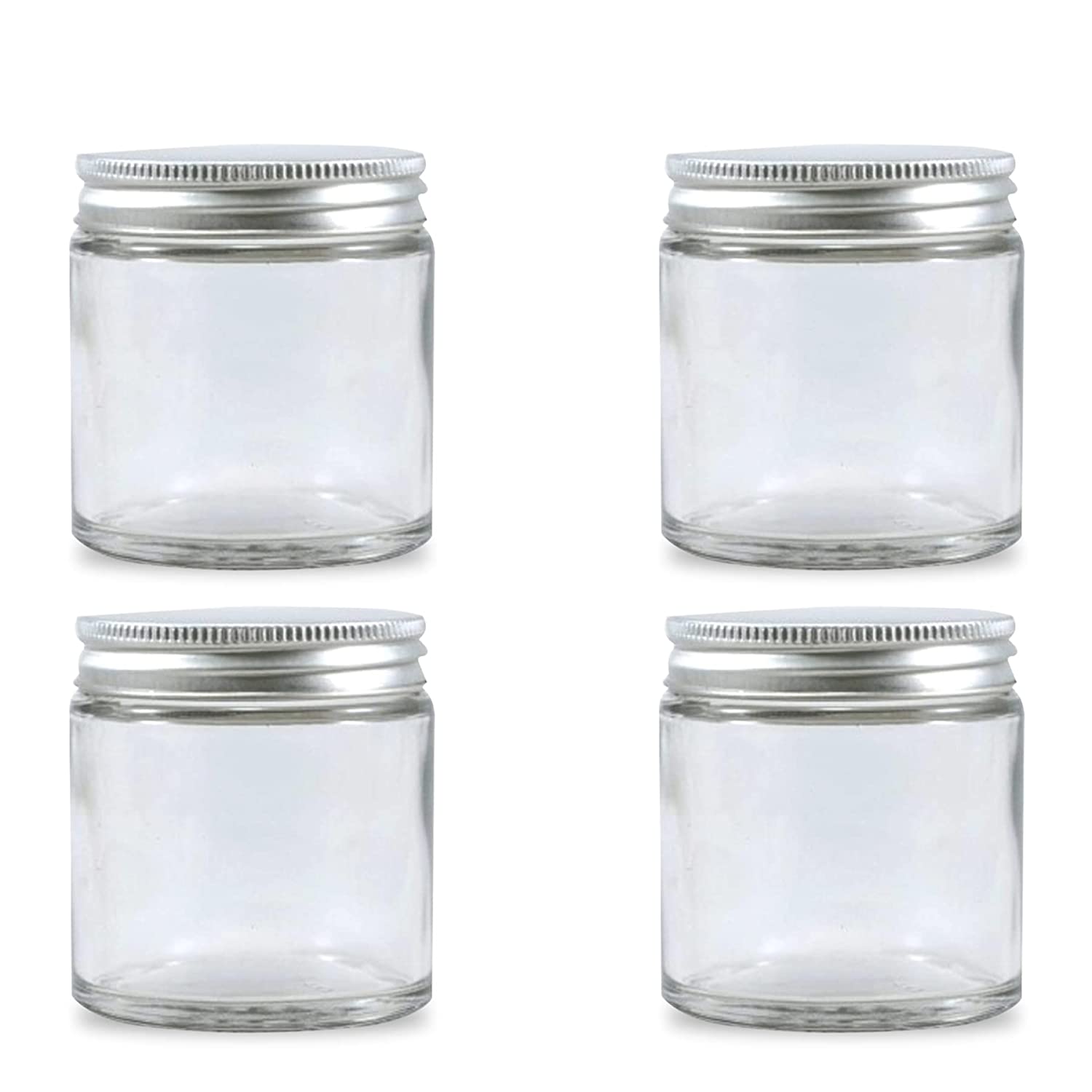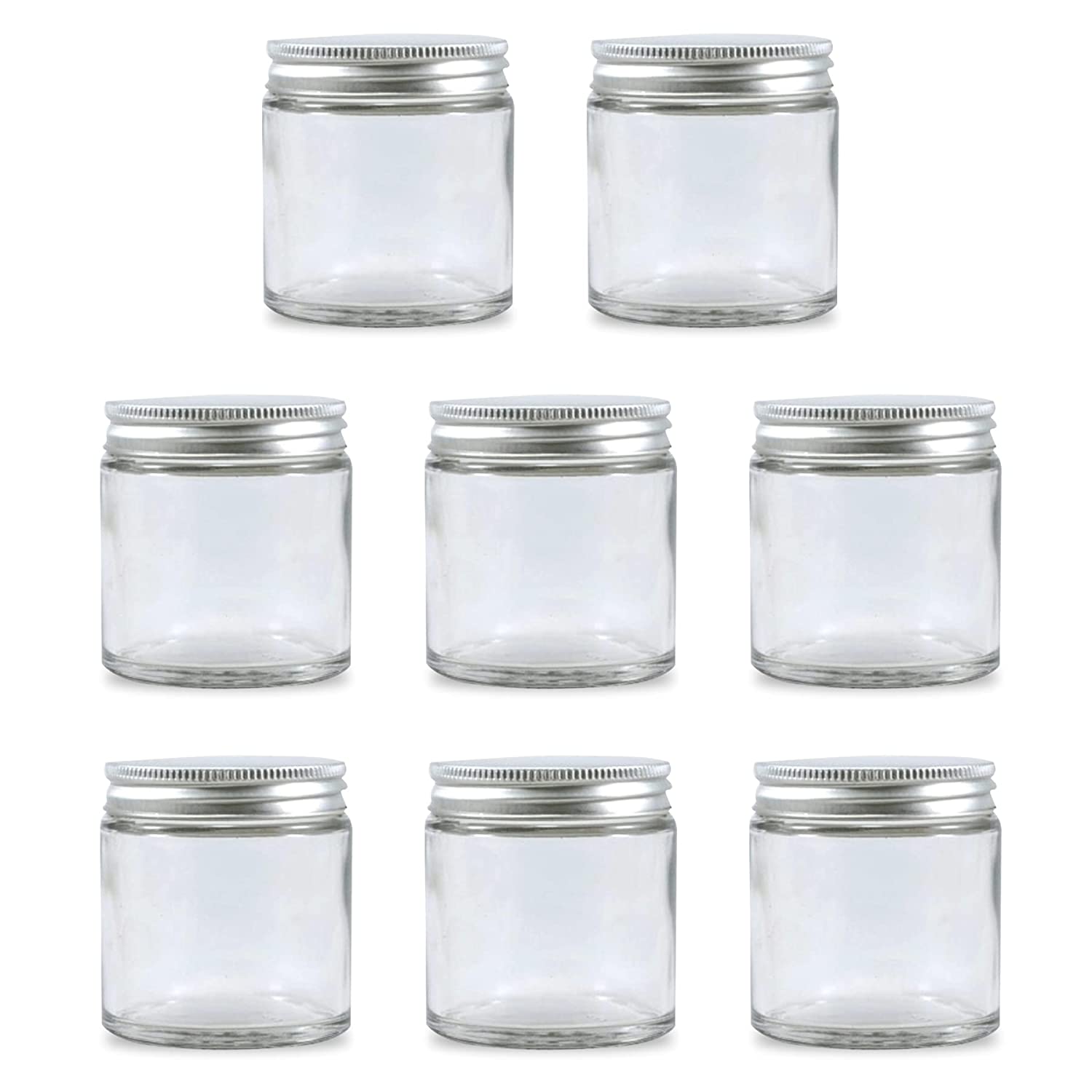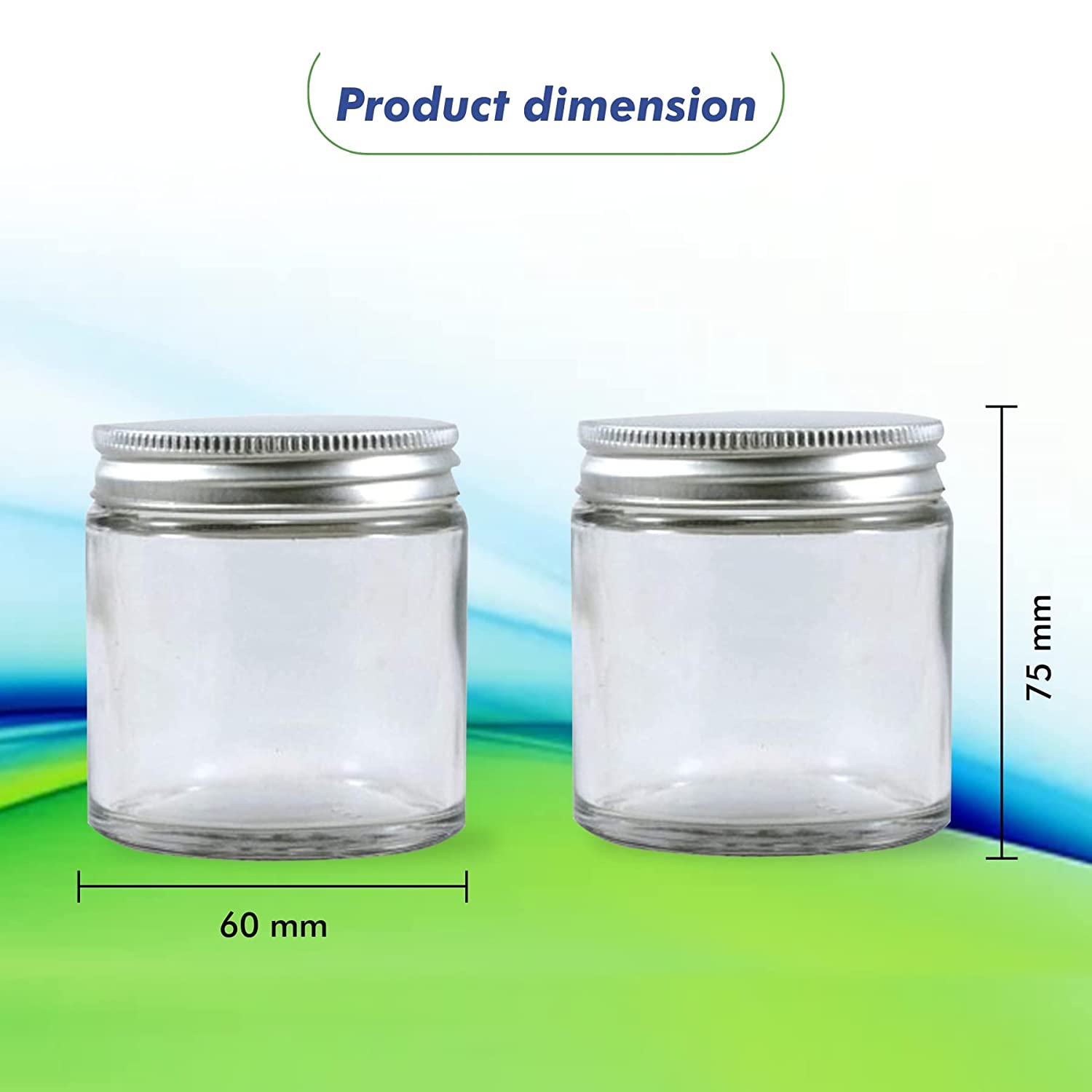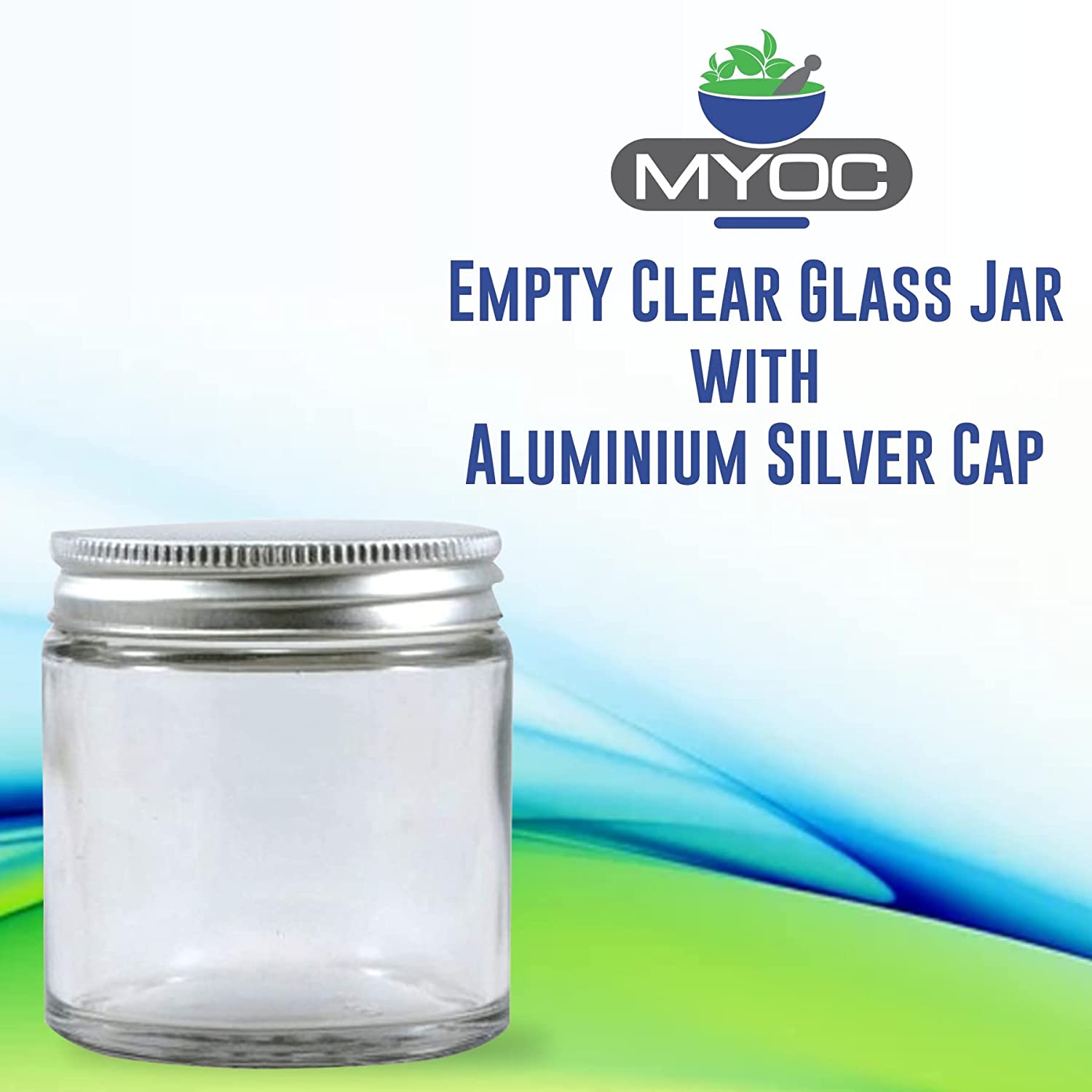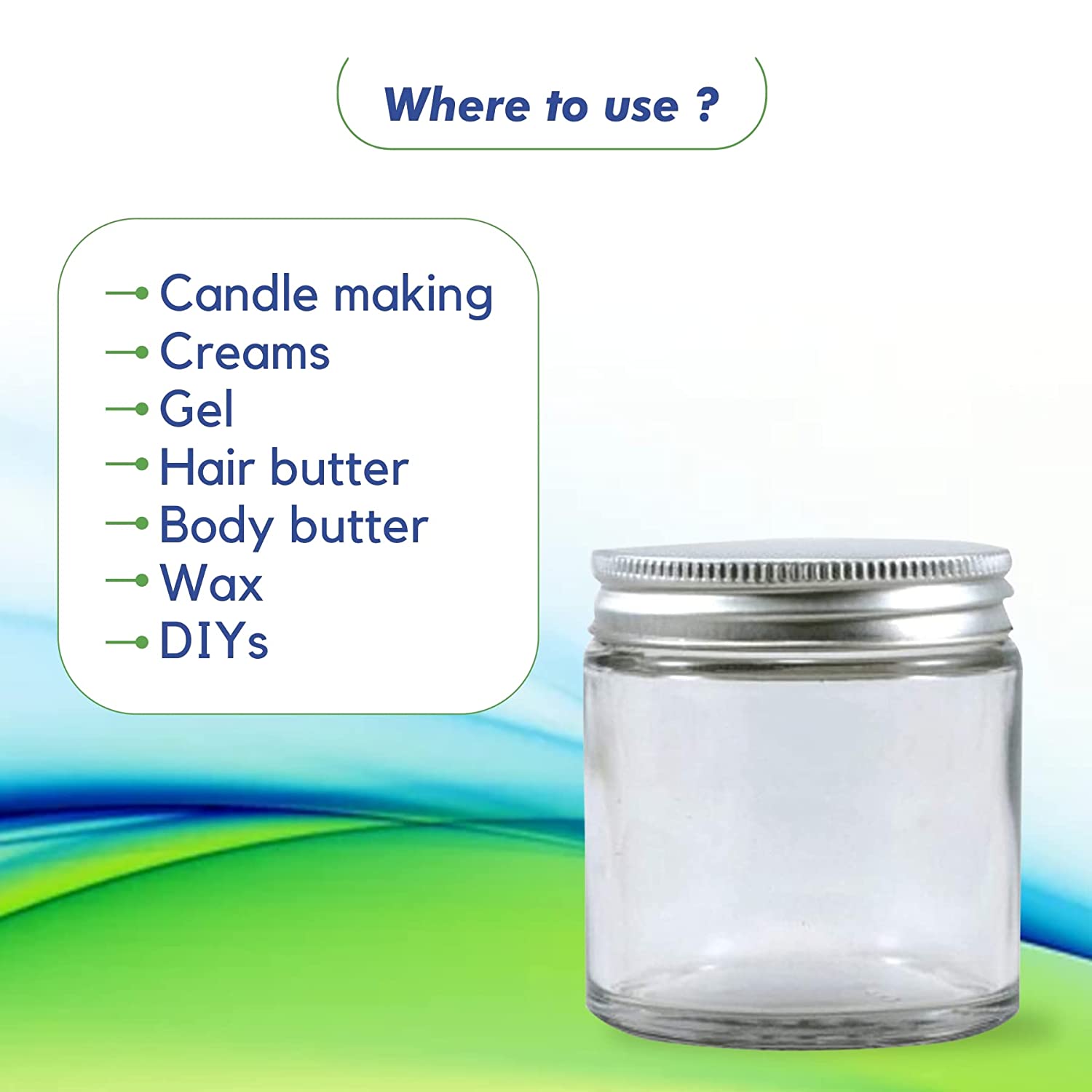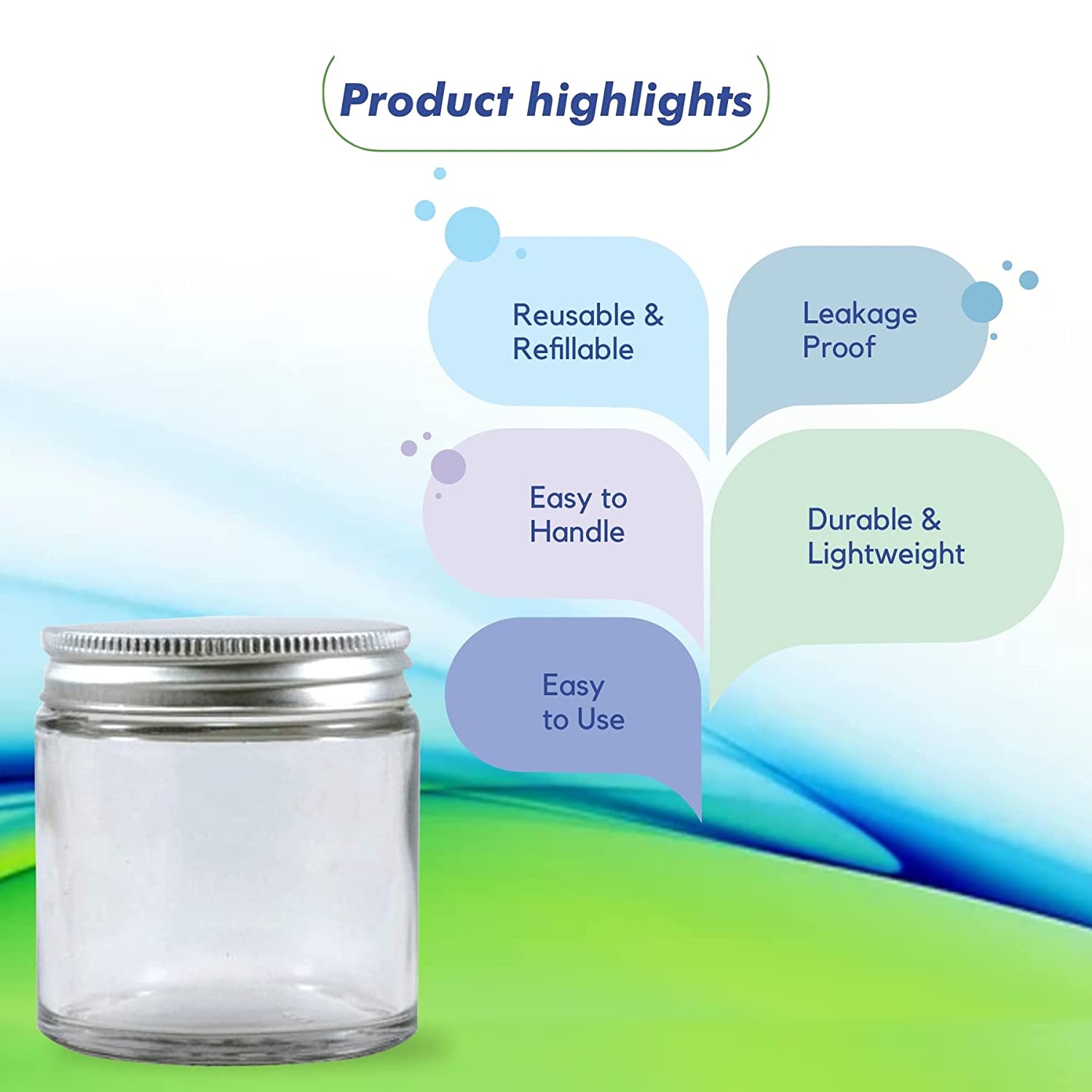 Shoprythm
Glass jar with ALUMINIUM CAP
Product SKU:
MYOC-GlassJar-150ml-PO4
About this Item
Transparent Empty Glass Jar with Aluminum Cap is of durable high quality glass material perfect for cosmetic preparations storing.
Perfect for candle making, gels, butter, Creams & DIYs preparation.
It is elegant looking clear transparent storage jar which is portable, durable, refillable & reusable.
Leak-proof: Glass jar comes with well fitted aluminum screw cap that ensures no leakage.
Festive Sale Offers