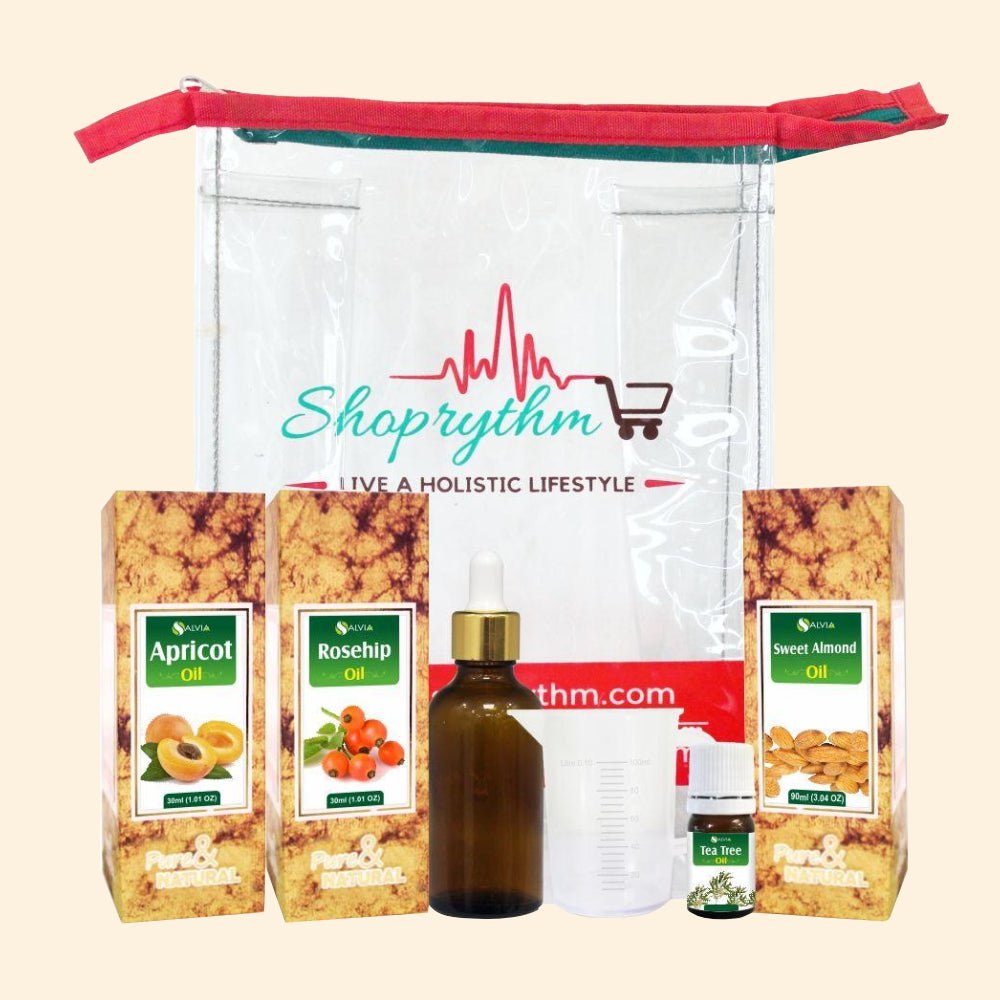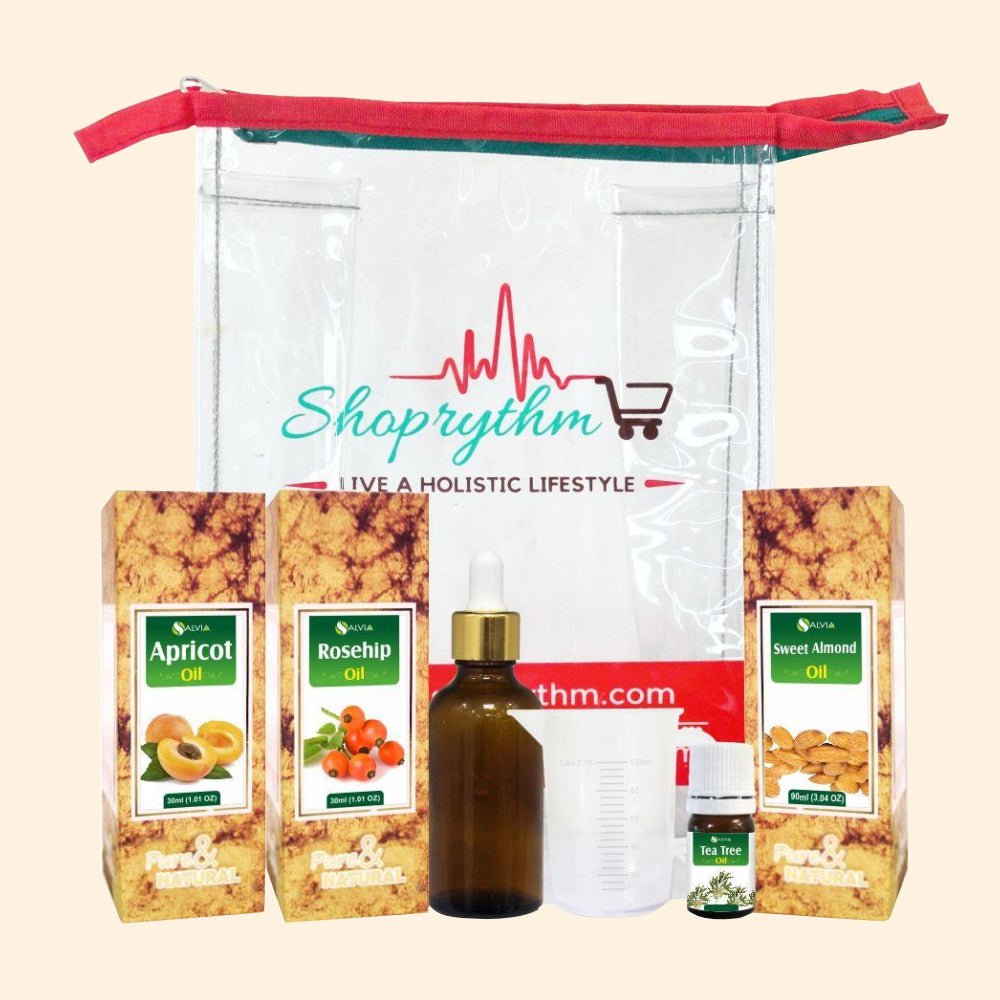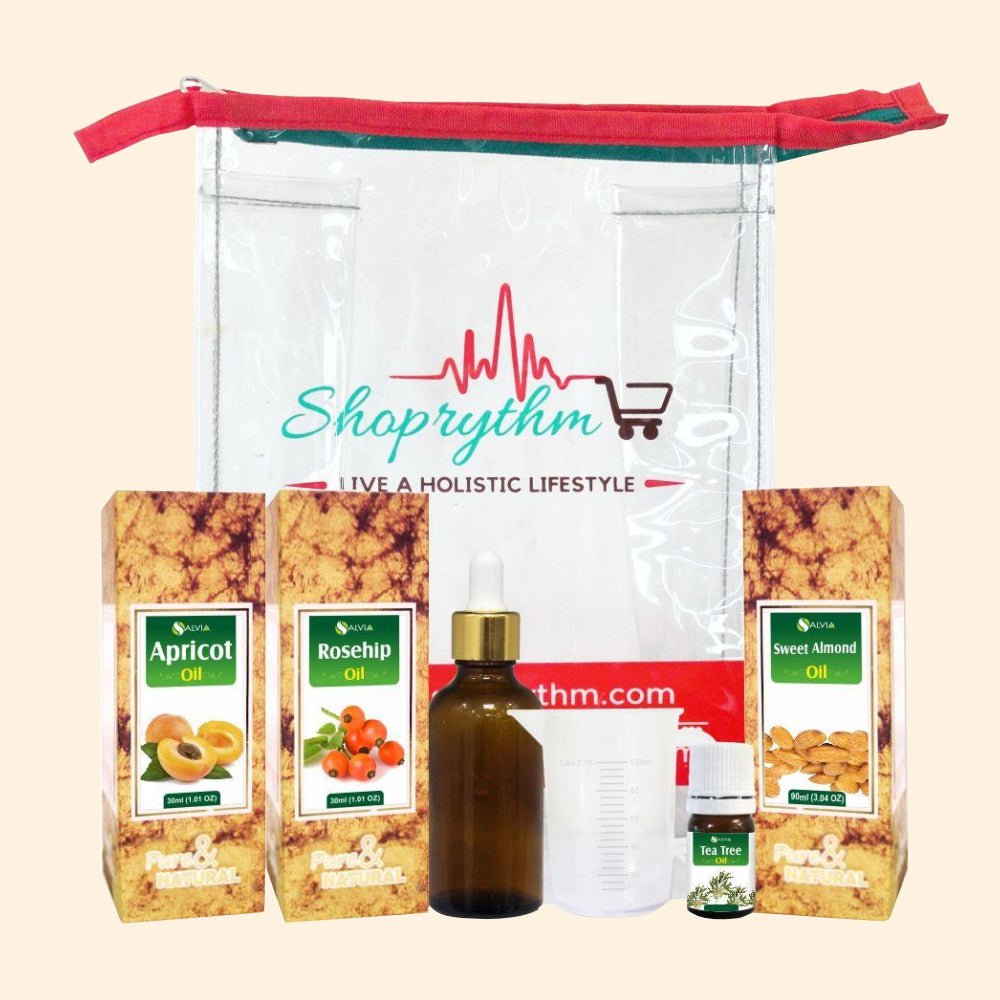 Salvia
Diy Using Essential and Carrier Oils For Acne-Prone Skin
Product SKU:
Acne-Prone-Skin
About this Item
In this DIY kit, you will receive three carrier oils (Apricot Oil, Rosehip Oil, Sweet Almond Oil) and essential oil (Tea tree Essential Oil) – potent for dealing with the acne problem.

Along with it, you will get a beaker to mix the blend and a bottle where you can preserve this DIY for a long purpose.
This DIY for acne-prone skin gradually reduces acne and fades acne-related scars.
This DIY gives a clear complexion and controls the sebum production.
This DIY has soothing properties that take care of acne to a large extent.
Festive Sale Offers