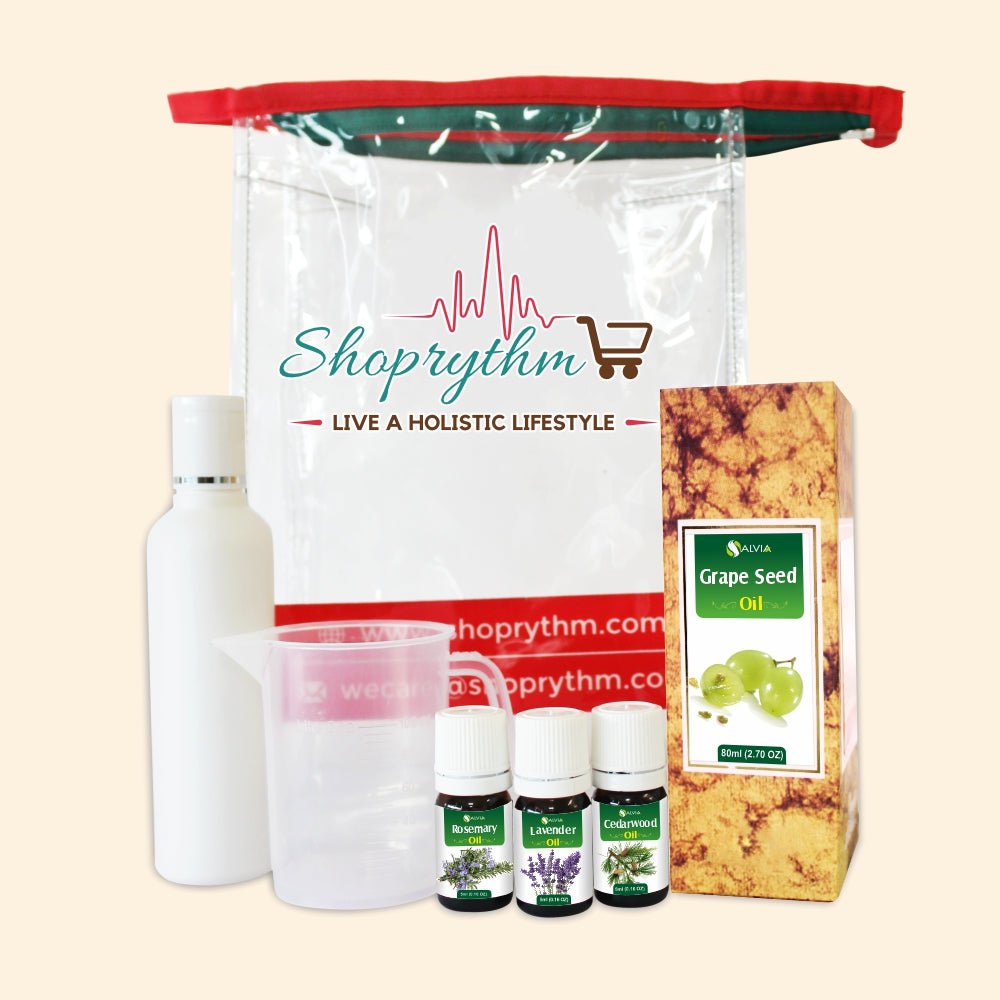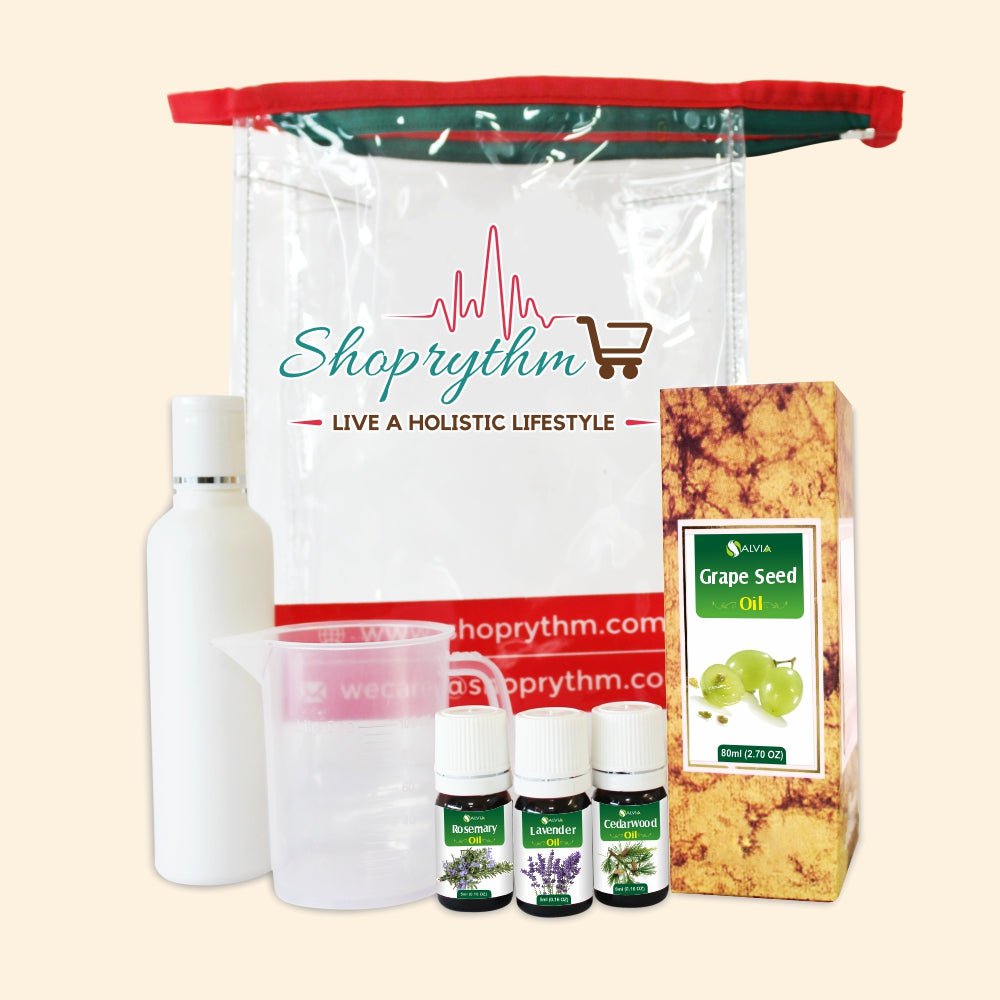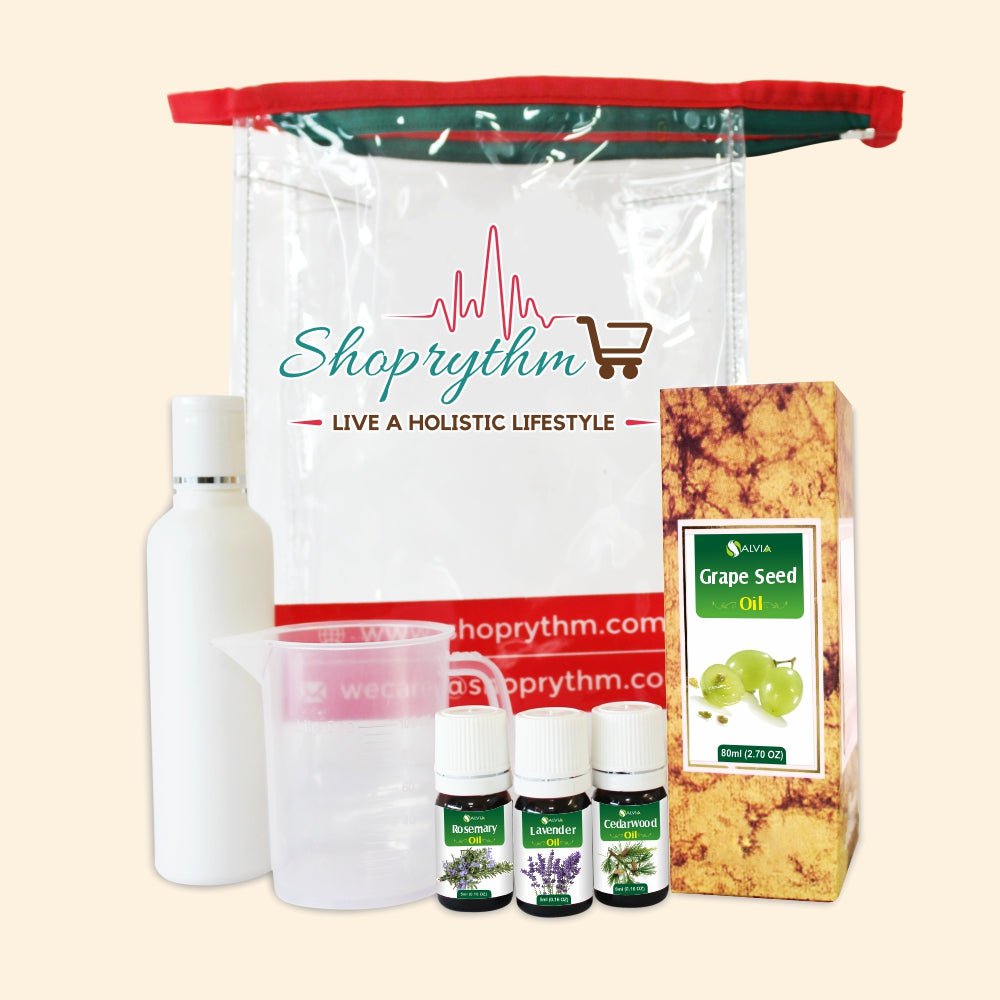 Shoprythm
Essential Oils DIY Eczema/Psoriasis of the Scalp
About this Item
You will get seven products in this DIY Kit for managing Eczema and Psoriasis on the scalp. Out of which three are essential oils, and the fourth is carrier/base oil. You will receive an empty bottle, a multi-purpose pouch, and a baker to measure well along with the oils.
These oils promote hair growth, improve blood circulation throughout the scalp, and treat Eczema and Psoriasis on the hair scalp. These are some best essential oils for eczema recipes.
This DIY eczema treatment treats the hair scalp issue; such as Eczema or Psoriasis
It gives strength to the hair scalp, and this DIY for Eczema is the best one for solving the issue of Eczema and Psoriasis on the hair scalp.
This kit of Essential oils for Eczema reduces dryness and other scalp condition.
Festive Sale Offers